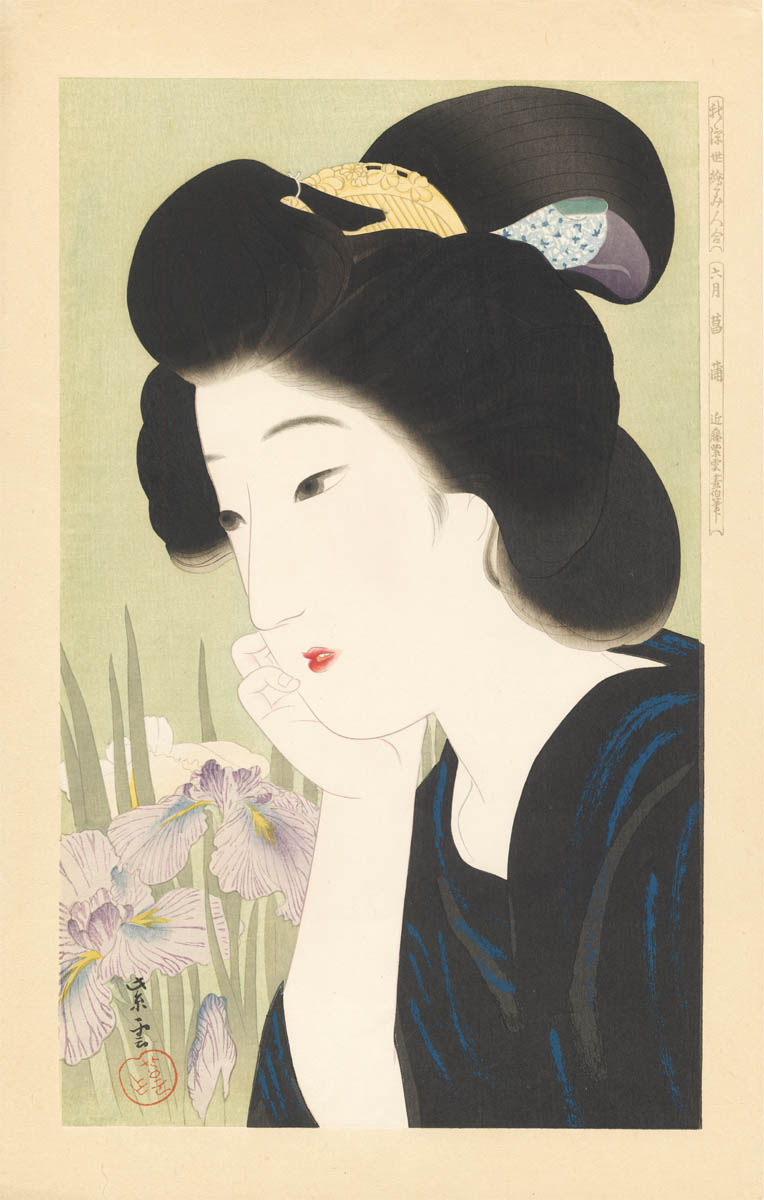 SHIUN (attivo 1923-1930 ca). A lady and iris. (Sold)
Artist:
Kondo Shiun (active from 1923 to 1930 ca.)
Subject:
A woman and flowers of iris.
Title:
Rokugatsu Shobu (Iris in June). The print is associated with the month of June.
Series:
Shin ukiyo-e bijin awase (New beauties in ukiyo-e style).
Signature:
Shiun and Kondo seal.
Date:
According Andreas Marks, Seven Masters: 20th-century Woodblock Prints from the Wells Collection, Minneapolis Institute of Arts, 2015, p. 208, the series, or at least a portion was published in 1918.
Size:
Daiōban, 44,4x28,3 cm.
Medium:
Woodblock color print.
Literature:
Another example is illustrated in Newland and Hamanaka. The Female Image: 20th century Japanese prints of beauties, Leiden 2000, p. 100, n. 12. Conditions: Very good impression, color and conditions.
Conditions:
Fine impression and colour, very good conditions.