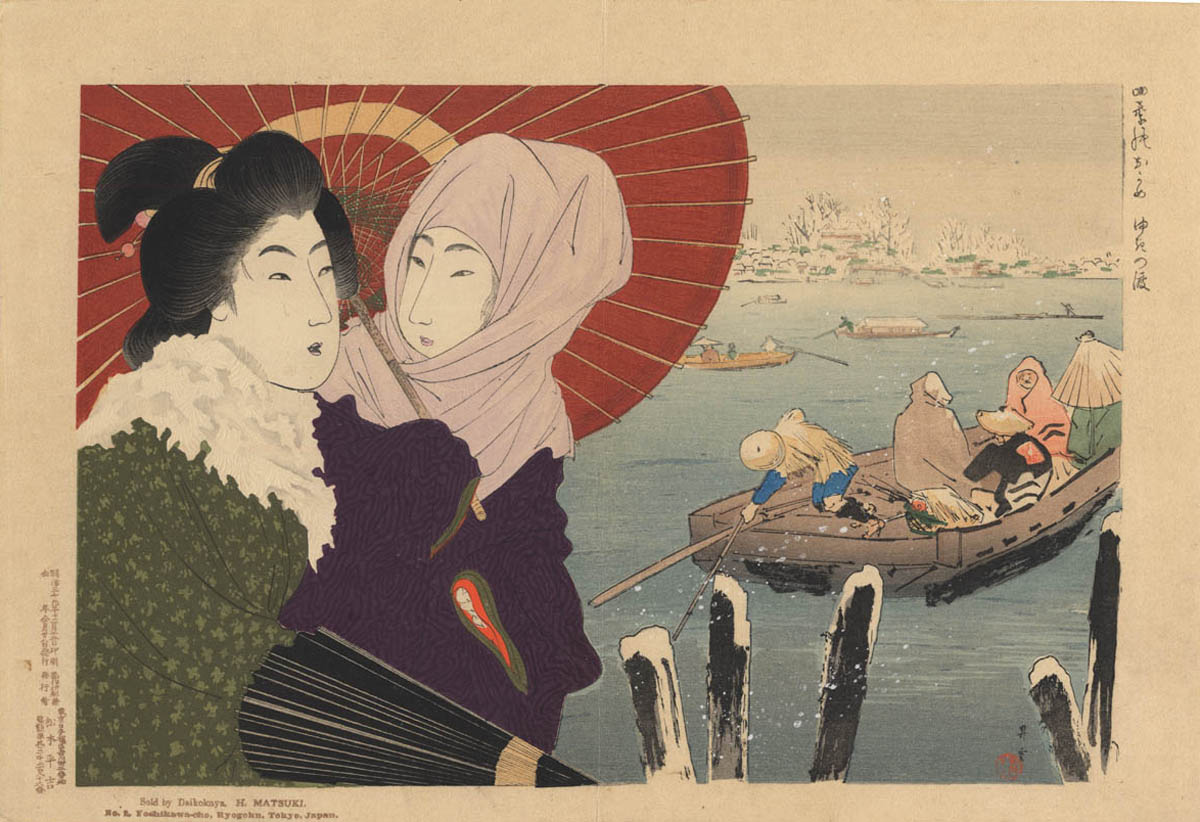 SHOUN (1870-1965). The ferry in winter. (Sold)
Artist:
Yamamoto Shoun (1870-1965)
Subject:
Two ladies near the river ferry in a snowy day.
Series:
Views of Four Seasons
Date:
Meiji 39 (December 1906)
Publisher:
Daikokuya, Matsuki Heikichi.
Size:
Oban yoko-e.cm 23,9x35
Literature:
Another impression is illustrated in Museum of Art, Kochi (editor). Yamamoto Shoun, Kochi 2005, n. 111.
Conditions:
Very good impression and color, faint centre fold always found in the first edition of this series otherwise in very good condition.