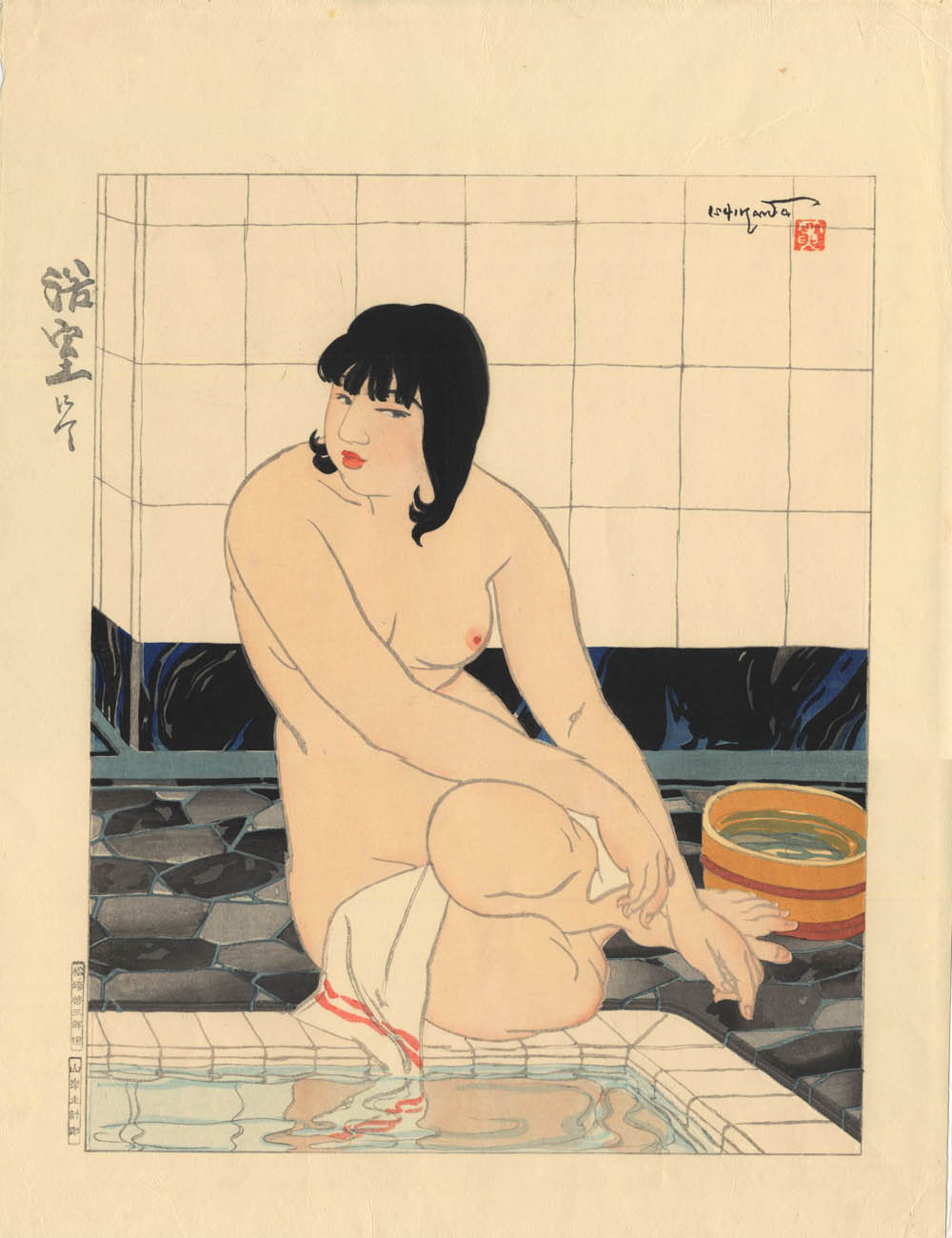 TORAJI (1875-1964). In the Bathroom. (Sold)
Artist:
Ishikawa Toraji (1875-1964)
Subject:
A young woman after the bath.
Title:
Yakushitsu nite (In the Bathroom)
Series:
Rajo jushu no uchi (Ten types of female nudes).
Signature:
Ishikawa, artist seal Tora.
Publisher:
Ruoku-usō Gashitsu
Block-cutter:
Yamagishi Kazue.
Medium:
Woodblock color print.
Literature:
Other impressions are illustrated in Newland and Hamanaka. The Female Image: 20th century Japanese prints of beauties, Leiden 2000, p. 170, no. 239. Kendall H. Brown et al. Light in Darkness: Women in Japanese Prints of Early Showa (1926-1945). Long Beach,1996, no. 84. Nihon no hanga, Emerging from the Bath. The nude in 20th Century Japanese Prints. Amsterdam 2010, no. 48 and cover.
Remarks:
Another impression is in the collection of the Honolulu Museum of Art n. 25384.
Conditions:
Very good impression, colour and conditions.