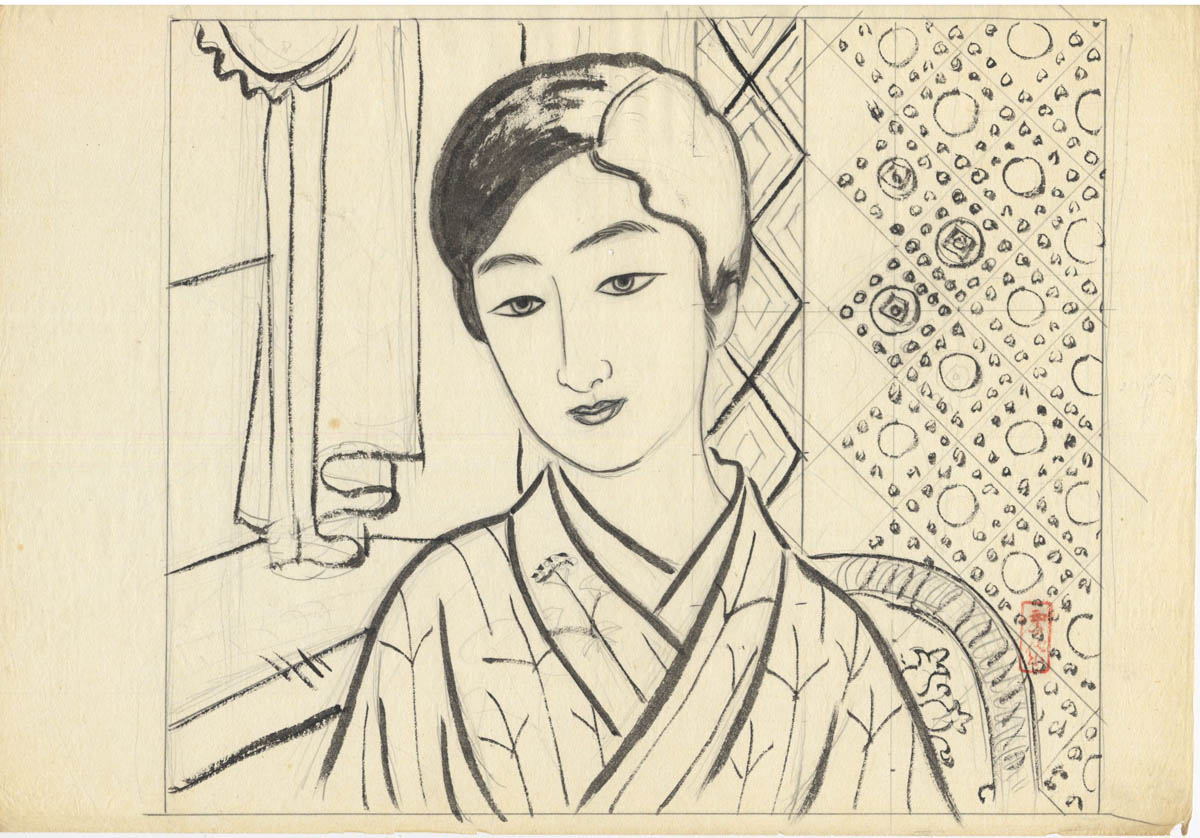 KOMURA SETTAI (1887-1940). Three drawings. (Sold)
Artist:
Komura Settai (1887-1940)
Subject:
Three drawings: two portraits of ladies with moga hairstyle and a group of dancers in Western and Japanese dress.
Signature:
Red artist seal.
Size:
Each drawing 39x24 cm.
Medium:
Ink drawing on paper.
Remarks:
Komura Settai was a painter, print designer and illustrator of books for famous writers of his time. He was active as designer for the cosmetic firm Shiseido and made also some theatrical sets.
Conditions:
Very good conditions.