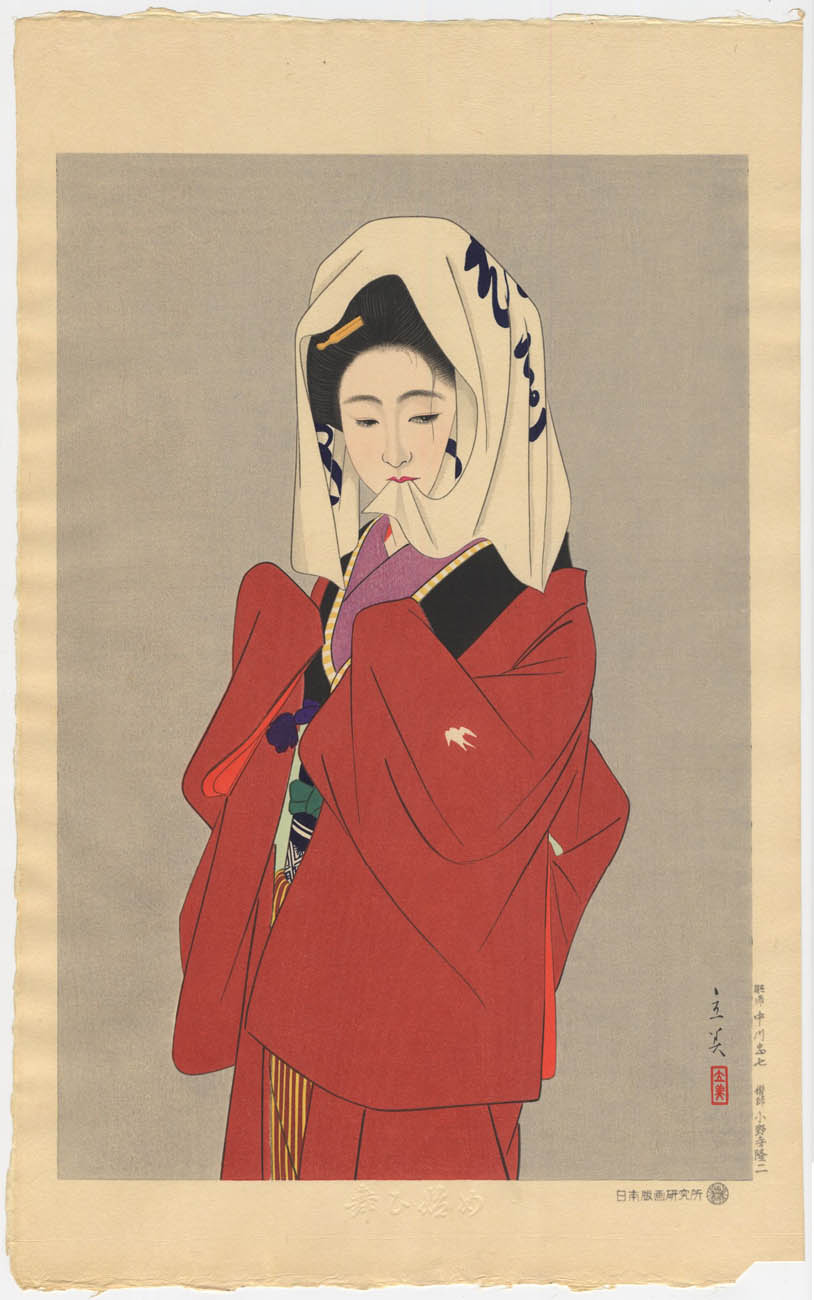 TATSUMI. (1907-1980). Mai Hajime. (Sold)
Artist:
Shimura Tatsumi (1907-1980)
Subject:
A young woman covering up head.
Title:
Mai Hajime (The young dancer)
Series:
Gendai bijin fuzoku gotai (Five figures of modern beauties)
Signature:
Tatsumi. Artist seal Tatsumi.
Publisher:
Nihon hanga Kekyushu
Block-cutter:
Nakagawa Chūichi. Printer: Onodera Ryuji.
Size:
Dai-ōban, 46,5x28,5 cm
Medium:
Woodblock color print.
Literature:
Another example is illustrated in Newland and Hamanaka. The Female Image: 20th century Japanese prints of beauties, Leiden 2000, p. 172, n. 260 (with wrong title).
Conditions:
Fine impression, color and conditions.