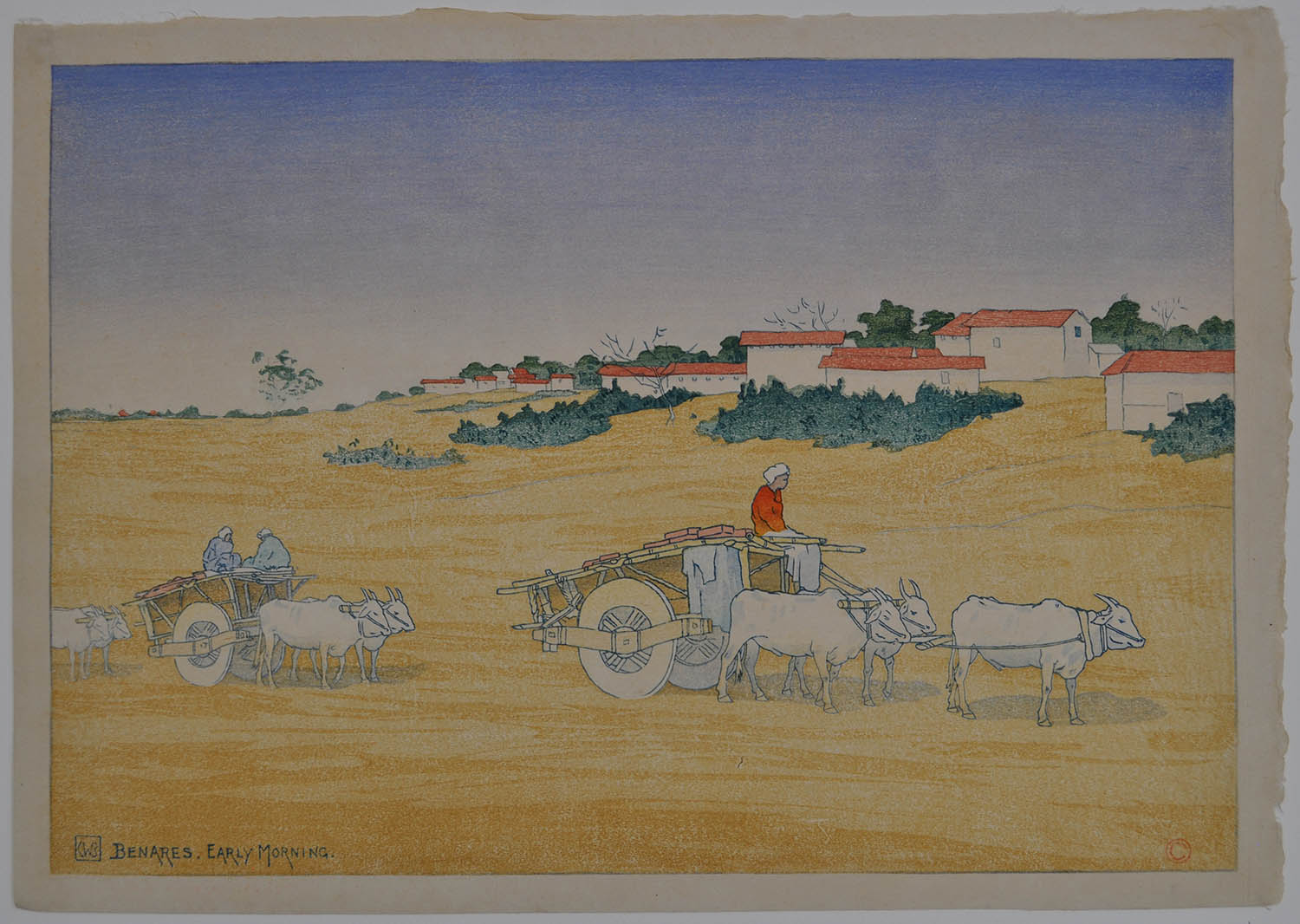 BARTLETT (1860-1940). Benares
Artist:
Charles Bartlett (1860-1940)
Subject:
Ox carriages at Beneres.
Title:
Benares. Early Morning.
Signature:
Signed in block CWB. Red seal C.
Publisher:
Watanabe Shozaburo.
Size:
Oban, 28,7 x 41 cm.
Medium:
Woodblock color print.
Literature:
Another impression is illustrated and fully described in Miles and Saville, A Printmaker in Paradise. The Art and Life of Charles W. Bartlett. Honolulu, 2001, no. 18.
Conditions:
Very good impression, colour and condition.