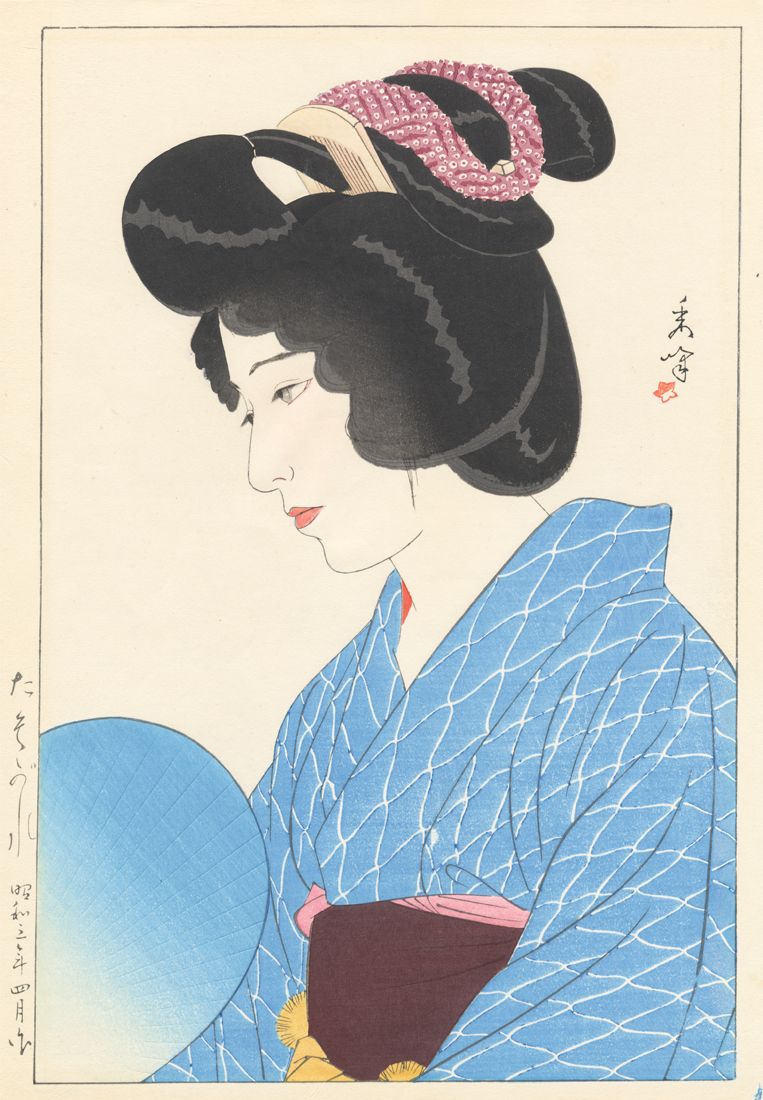 SHUHO (1898-1944). A lady with fan. (Sold)
Artist:
Yamakawa Shuho (1898-1944)
Subject:
A lady with in a summer kimono holding a fan.
Series:
Fujo yondai (Four images of women)
Signature:
Shuho. Artist's seal
Medium:
Woodblock color print.
Literature:
Another example is illustrated in Amy Newland and Hamanaka Shinji. The Female Image 20th Century prints of Japanese beauties. Leiden 2000,no. 155
Conditions:
Very good impression, colours and conditions.