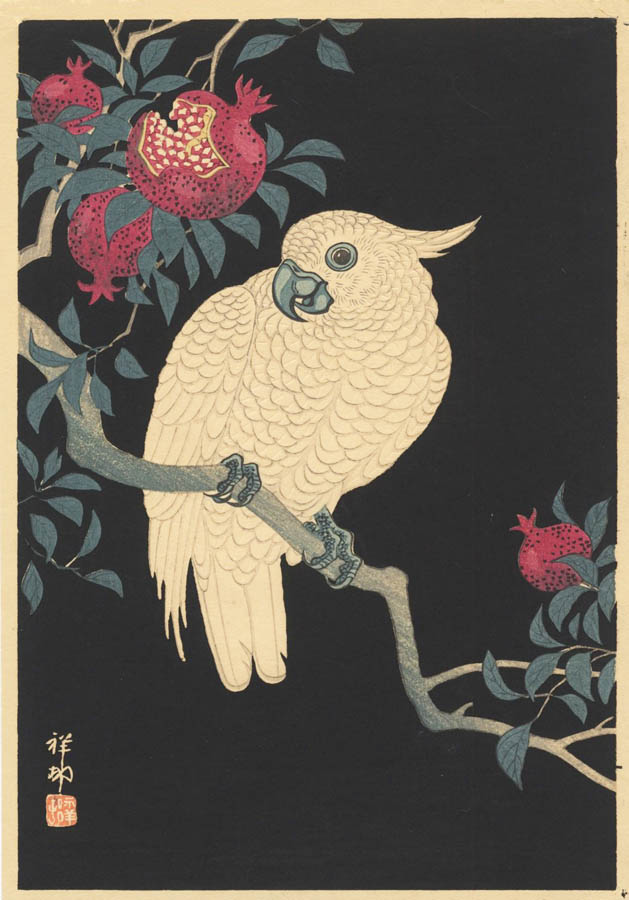 KOSON (1877-1945). Cockatoo and pomegranate.
Artist:
Ohara Koson (1877-1945)
Subject:
White cockatoo and pomegranate.
Signature:
Shoson and artist seal Shoson.
Size:
Chuban tate-e, 26x18 cm.
Medium:
Woodblock color print
Remarks:
Apparently a rare print, unrecorded in Amy Newland, Jan Perrèe, Robert Schaap, Crows, Cranes & Camellias the natural world of Ohara Koson 1877-1945. Leiden 2001.
Conditions:
Very good impression, colour and condition.