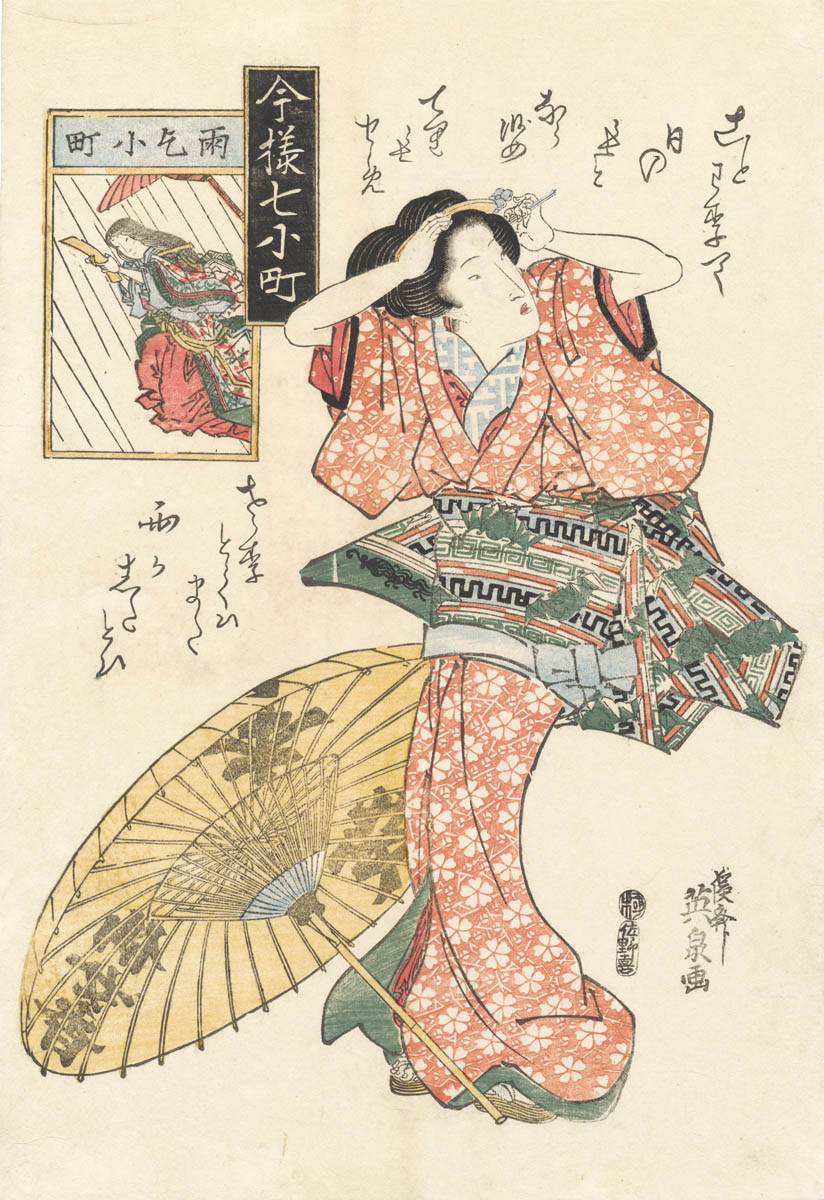 EISEN (1790-1848). Standing lady. (Sold)
Artist:
Keisai Eisen (1790-1848)
Subject:
A woman waiting for the rain storm.
Series:
Imayō nana Komachi (The seven contemporary Komachi).
Signature:
Keisai Eisen ga.
Size:
Oban, 38,5x26,4 cm.
Medium:
Woodblock color print.
Remarks:
The print is associated with Amagoi Komachi depicted in the top inset while she offers a poem about the rain.
Conditions:
Very good impression, color and conditions.