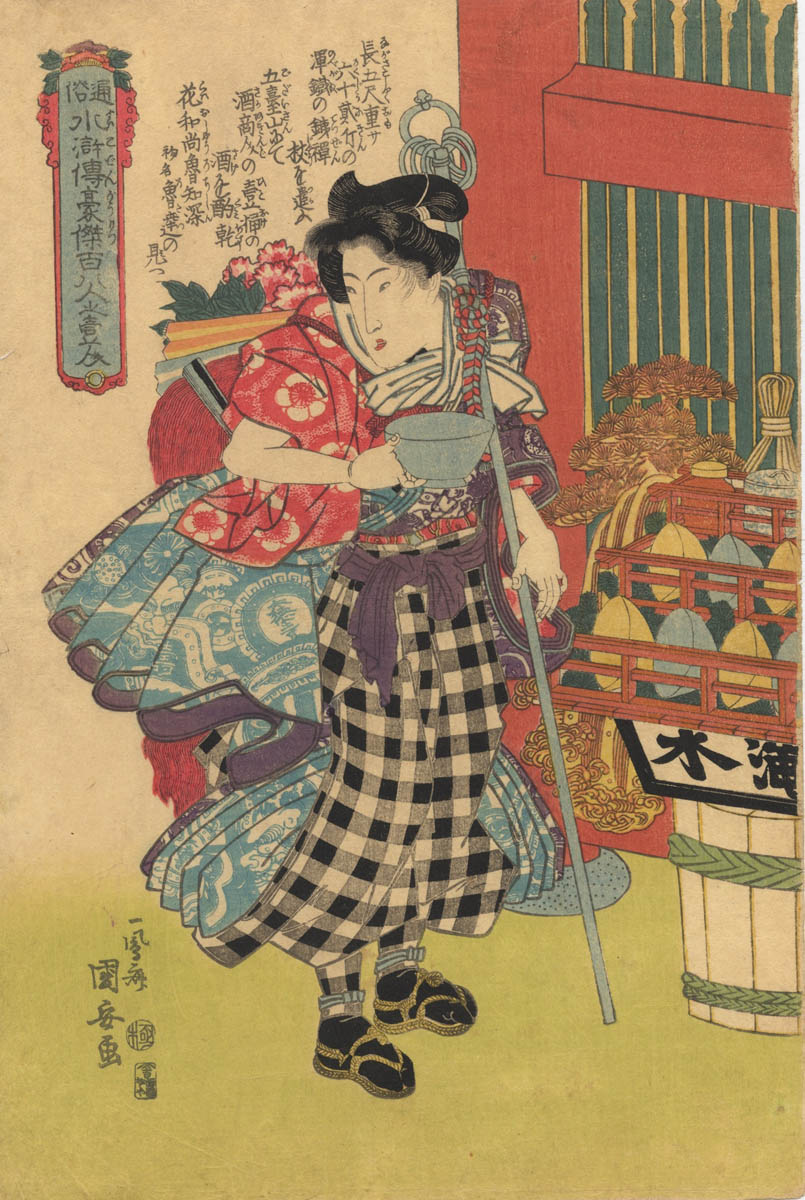 KUNIYASU (1794-1832). A courtesan. (Sold)
Artist:
Utagawa Kuniyasu (1794-1832)
Subject:
A courtesan dressed as a pilgrim.
Series:
Tsûzoku Suikoden gôketsu hyakuhachinin no hitori (One hundred and eight heroes of the popular Shuihuzhuan). A series of bijn prints associated with the heroes of the Suikoden.
Publisher:
Kagaya Kichiemon (Kichibei)
Size:
Ōban tate-e, 38,2x25,5.
Medium:
Woodblock color print.
Remarks:
Another impression is in the collection of the Amherst College, n.19999.118.
Conditions:
Very good impression, colour and condition.