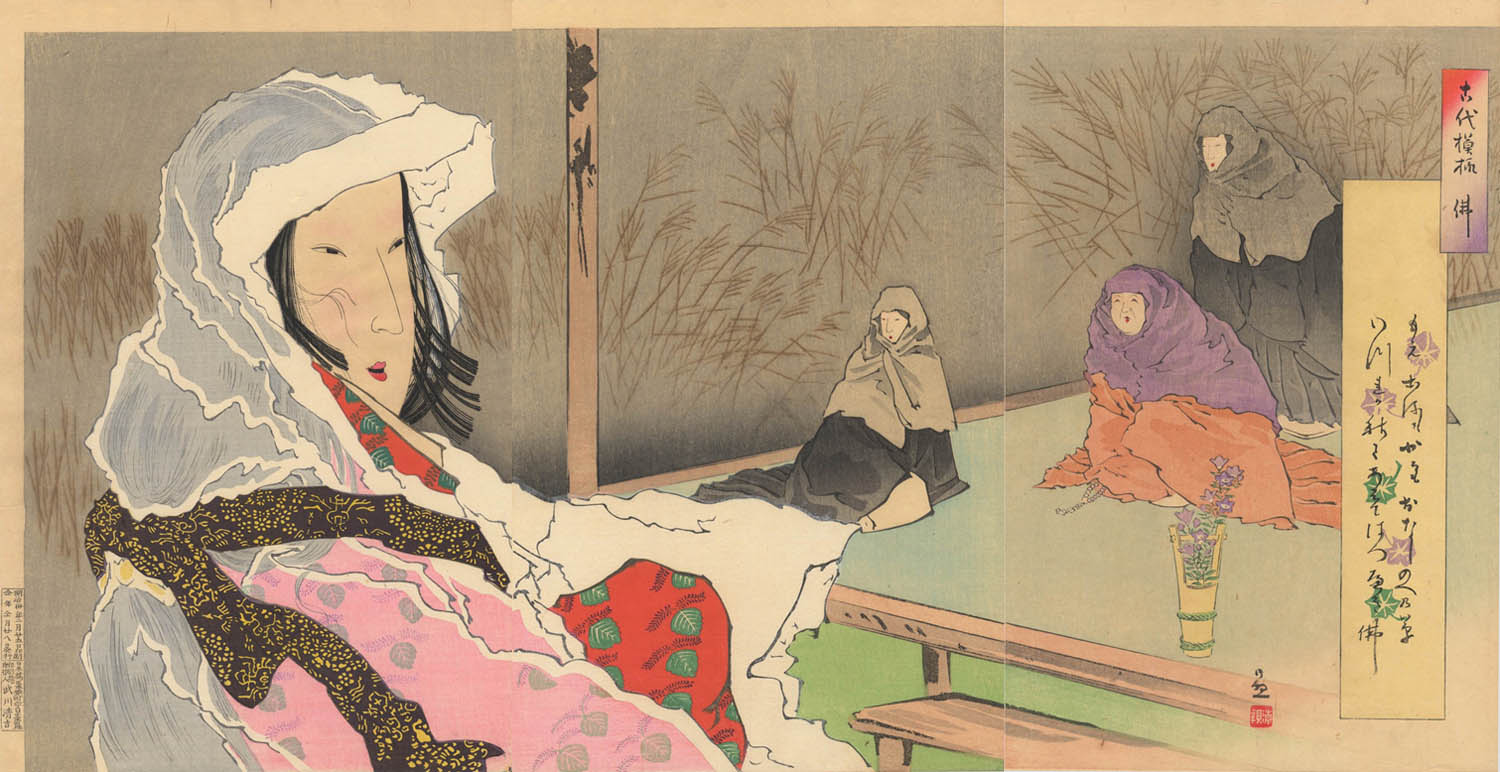 KIYOCHIKA (1847-1915). Hotoke gozen. (Sold)
Artist:
Kobayashi Kiyochika (1847-1915)
Description:
Hotoke gozen, was a Shirabyoshi dancer who became nun when she was seventeen. She is shown while visiting Gio, Ginyo and their mother in a remote temple in a autumn evening.
Series:
Kodai Moyo (Ancient patterns)
Signature:
Kiyochika and artist seal.
Publisher:
Takekawa Seikichi.
Size:
Oban triptych, 37,8x75 cm
Medium:
Woodblock color print.
Conditions:
Very good impression with metallic pigments, very good colour and conditions.