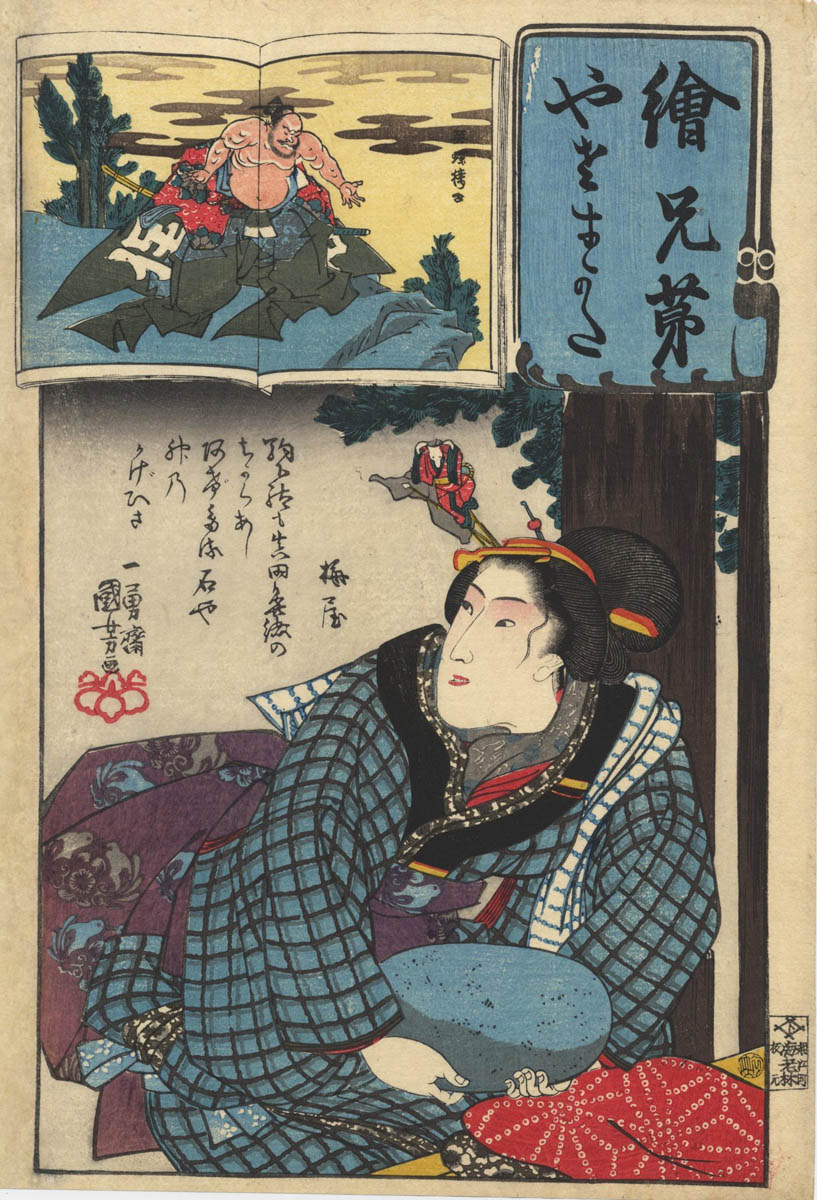 KUNIYOSHI (1797-1861). A woman with a stone. (Sold)
Artist:
Utagawa Kuniyoshi (1797-1861)
Subject:
A woman holding a large stone. In the top inset is depicted the wrestler Matano Kagehisa (d.1183)
Series:
E-kyōdai yaso sugata (Eighty forms of "Images compared").
Signature:
Ichiyusai Kuniyoshi ga. Artist seal kiri.
Publisher:
Ebiya Rinnosuke.
Size:
Oban tate-e, 36,5x24,4 cm.
Medium:
Woodblock color print.
Literature:
Another impression is illustrated in Iwariki and Newland, Kuniyoshi Japanese master of imagined worlds. Leiden 2013, no. 74. The print is from a rare series listed in Basil W. Robinson, Kuniyoshi. London, 1961, p. 46, n. 104.
Conditions:
Very good impression, color and conditions.