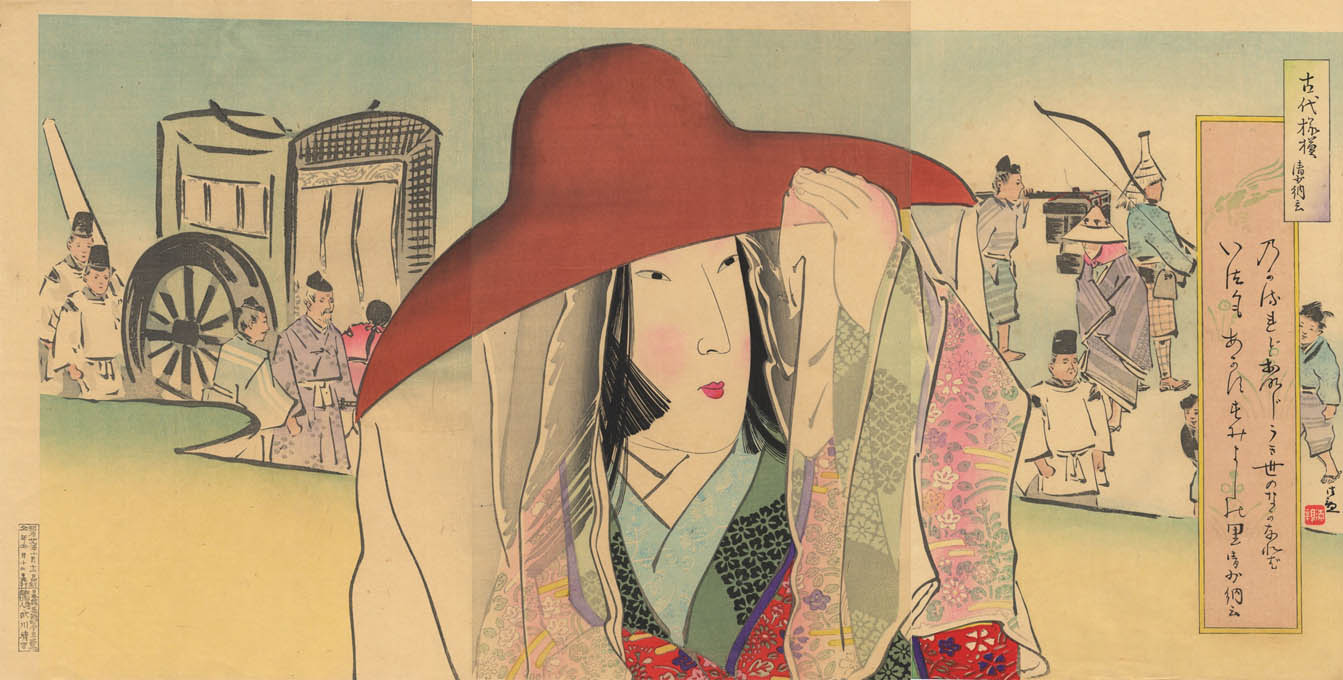 KIYOCHIKA (1847-1915). Sei Shōnagon.
Artist:
Kobayashi Kiyochika (1847-1915)
Subject:
The writer and poet of the Heian period, Sei Shōōnagon, author of the literary work Makura no Soshi (The Pillow Notes).
Series:
Kodai Moyo (Ancient models).
Signature:
Kiyochika and artist seal.
Date:
Meiji 29, the tenth month (October 15, 1896)
Publisher:
Takekawa Seikichi
Size:
Triptych oban tate-e, 38x26 cm each sheet.
Medium:
Woodblock color print.
Literature:
Another example is illustrated and described in Henry D. Smith II. Kiyochika. Artist of Meiji Japan. Santa Barbara 1988, p. 100.
Conditions:
Fine impression, color and conditions with large margins.