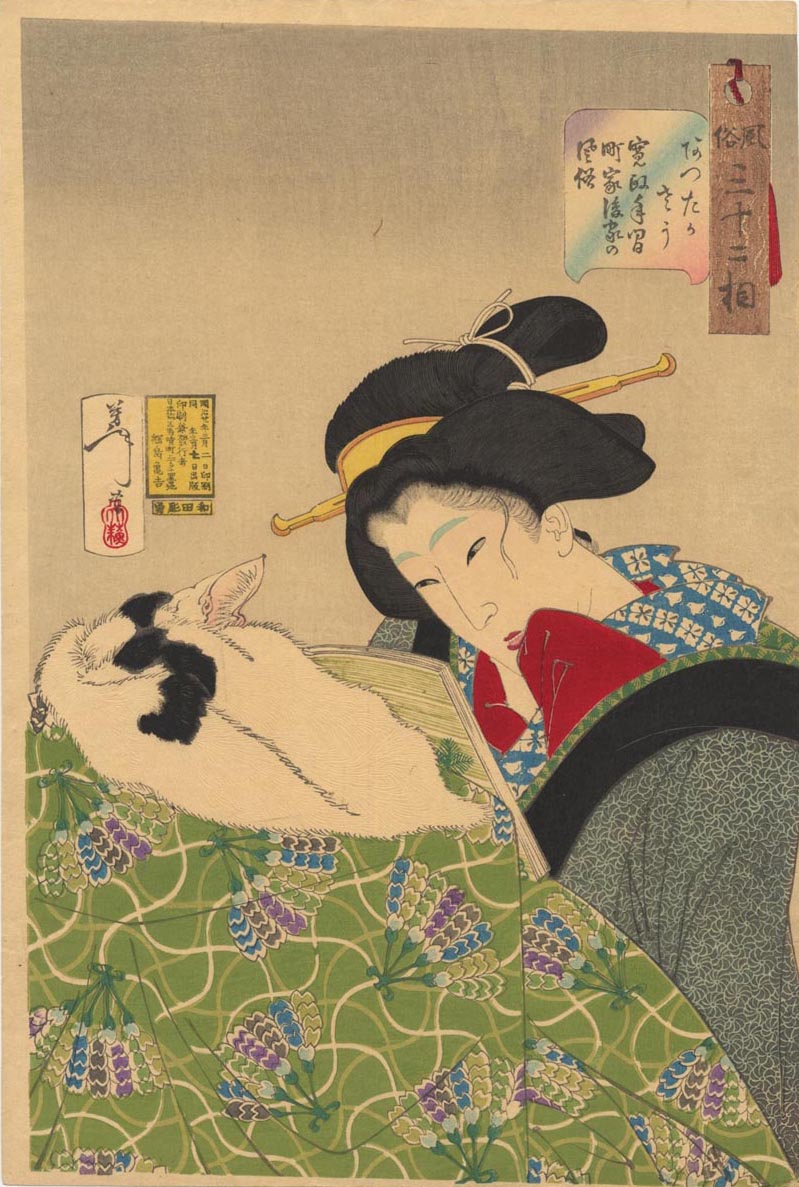 YOSHITOSHI (1839-1892). A lady with cat. (Sold)
Artist:
Tsukioka Yoshitoshi (1839-1892)
Subject:
A lady reading with a cat sleeping on kotatsu.
Title:
Attaka-so: Kansei nenkan choka goke no fuzoku (Looking warm: the appearance of an urban widow of the Kansei era)
Series:
Fuzoku sanjuniso (Thirty-two aspects of customs and manners).
Signature:
Yoshitoshi. Artist's seal Taiso.
Publisher:
Tsunashima Kamekichi.
Block-cutter:
Wada Hori Yu
Size:
Ōban tate-e, 37x25,3 cm.
Medium:
Woodblock color print
Literature:
Another example is illustrated in John Stevenson, Yoshitoshi's women The woodblock print series "Fuzoku sanjuniso", Boulder 1986, no. 32.
Remarks:
This impression illustrated in the exhibition catalog by Maureen de Vries, "Neko. De kat in Japanse kunst" (Neko. The Cat in Japanese Art) Japanmuseum Sieboldhuis, Leiden 2020, no. 23
Conditions:
Very good impression, colour and conditions.