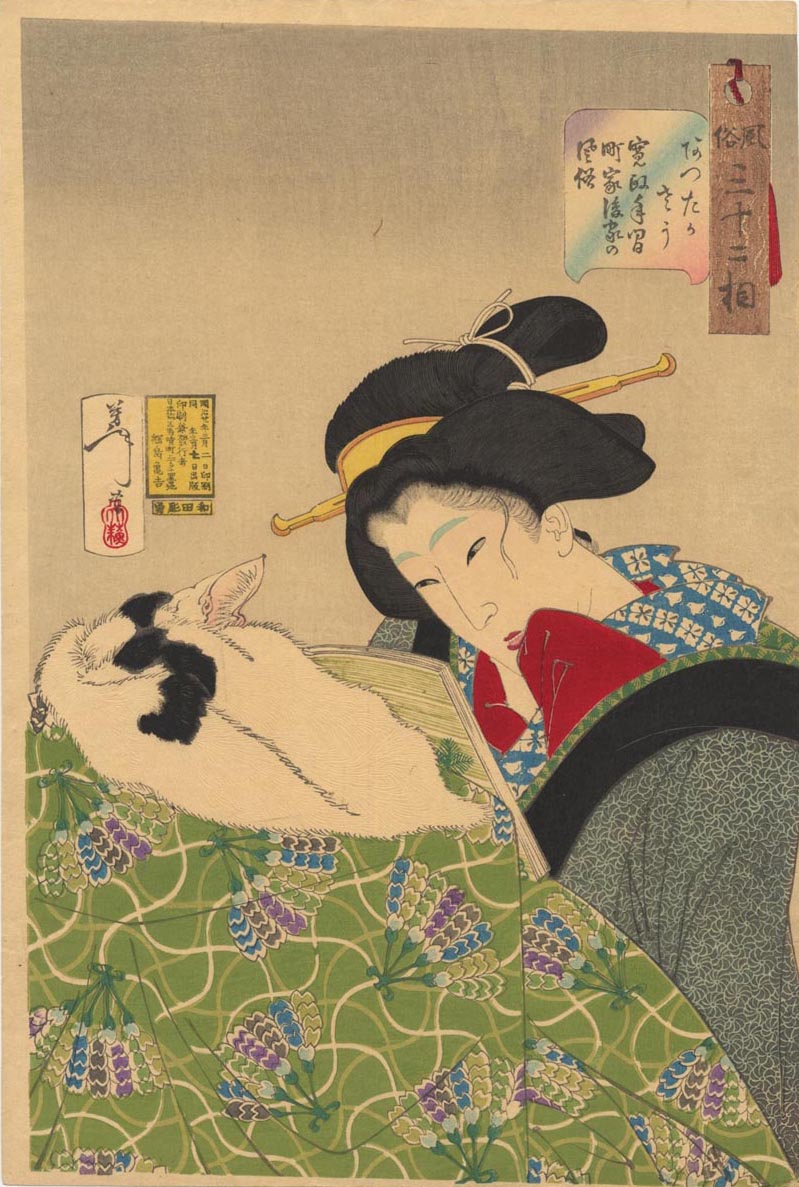 YOSHITOSHI (1839-1892). A lady with cat
Artist:
Tsukioka Yoshitoshi (1839-1892)
Subject:
A lady reading with a cat sleeping on kotatsu.
Title:
Attaka-so: Kansei nenkan choka goke no fuzoku (Looking warm: the appearance of an urban widow of the Kansei era)
Series:
Fuzoku sanjuniso (Thirty-two aspects of customs and manners).
Signature:
Yoshitoshi. Artist's seal Taiso.
Publisher:
Tsunashima Kamekichi.
Block-cutter:
Wada Hori Yu
Size:
Ōban tate-e, 37x25,3 cm.
Medium:
Woodblock color print
Literature:
Another example is illustrated in John Stevenson, Yoshitoshi's women The woodblock print series "Fuzoku sanjuniso", Boulder 1986, no. 32.
Remarks:
The print is temporary on loan to the Japanmuseum SieboldHuis, Leiden, Holland, for the exhibition "Neko. De kat in Japanse kunst" (Neko. The Cat in Japanese Art) until 30th September 2020.
Conditions:
Very good impression, colour and conditions.