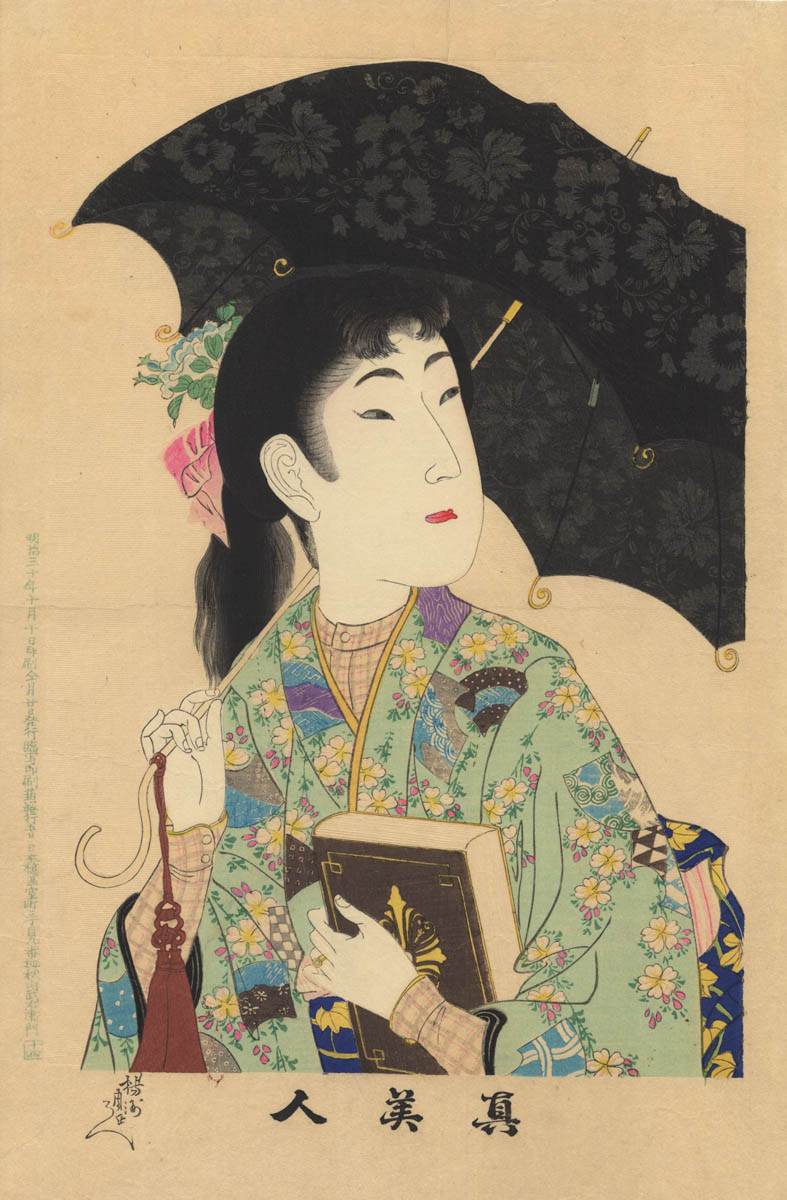 CHIKANOBU (1838–1912). Schoolgirl. (Sold)
Artist:
Toyohara Chikanobu (1838–1912)
Subject:
A schoolgirl holding a book and umbrella.
Series:
Shin Bijin (New Beauties)
Signature:
Yoshū Chikanobu
Publisher:
Akiyama Buemon
Size:
Ōban tate-e, 36,3x24 cm
Medium:
Woodblock color print
Literature:
Another impression is illustrated in Maribeth Graybill (editor) The artist's touch, the craftsman's hand three centuries of Japanese prints from the Portland Art Museum, Portland 2011, p. 265, no. 138.
Conditions:
Very good impression, colour and conditions.