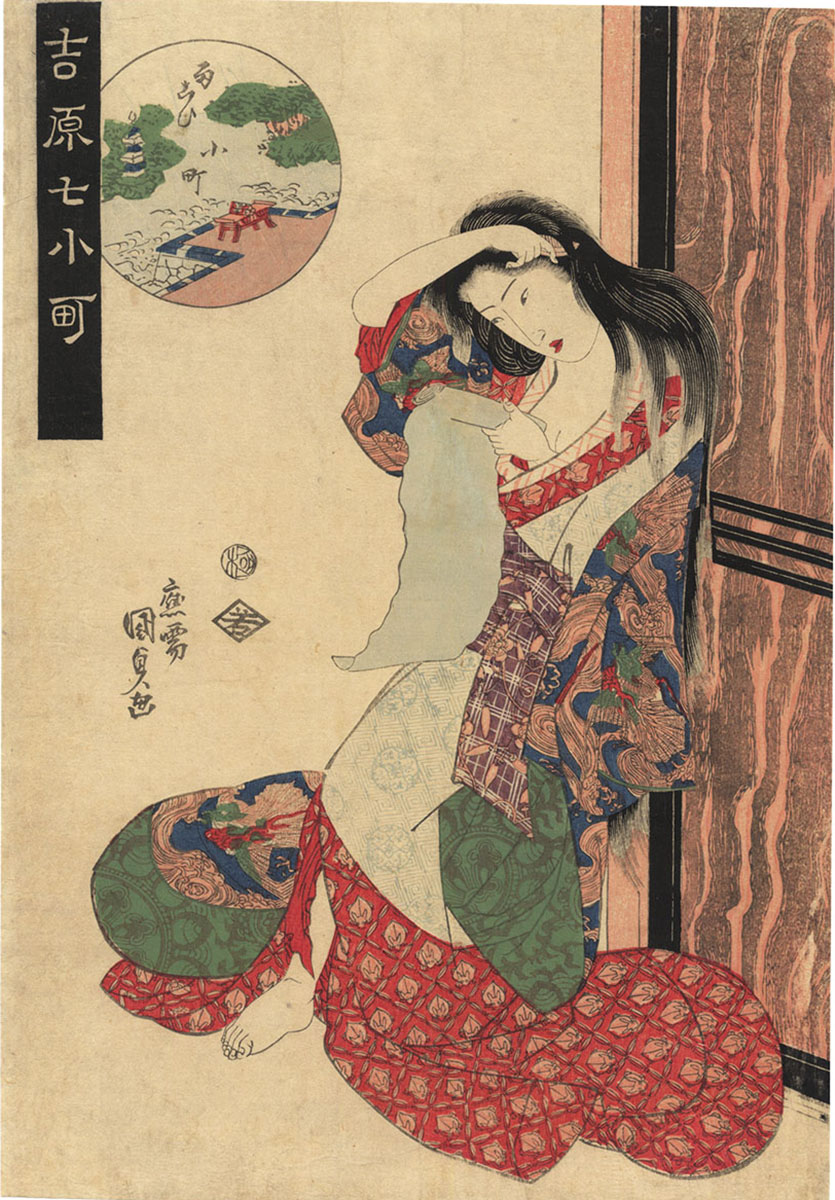 KUNISADA (1786–1865). Amagoi Komachi. (Sold)
Artist:
Utagawa Kunisada (1786–1865)
Subject:
A bijin reading a letter. The subject is associated to Amagoi Komachi (Rain prayer Komachi).
Series:
Yoshiwara nana Komachi (The seven Komachi of Yoshiwara)
Signature:
Ōju Kunisada ga
Date:
1820 ca. Censor seal kiwame.
Publisher:
Wakasaya Yoichi (Jakurindō)
Size:
Ōban tate-e, 35,8x24,6 cm
Medium:
Woodblock color print
Literature:
Another impression is illustrated full size in Jūzō Suzuki (Editor), Ukiyo-e Taikei, vol. 10. Tokyo 1974, plate 6.
Conditions:
Fine impression and colour, very good conditions.