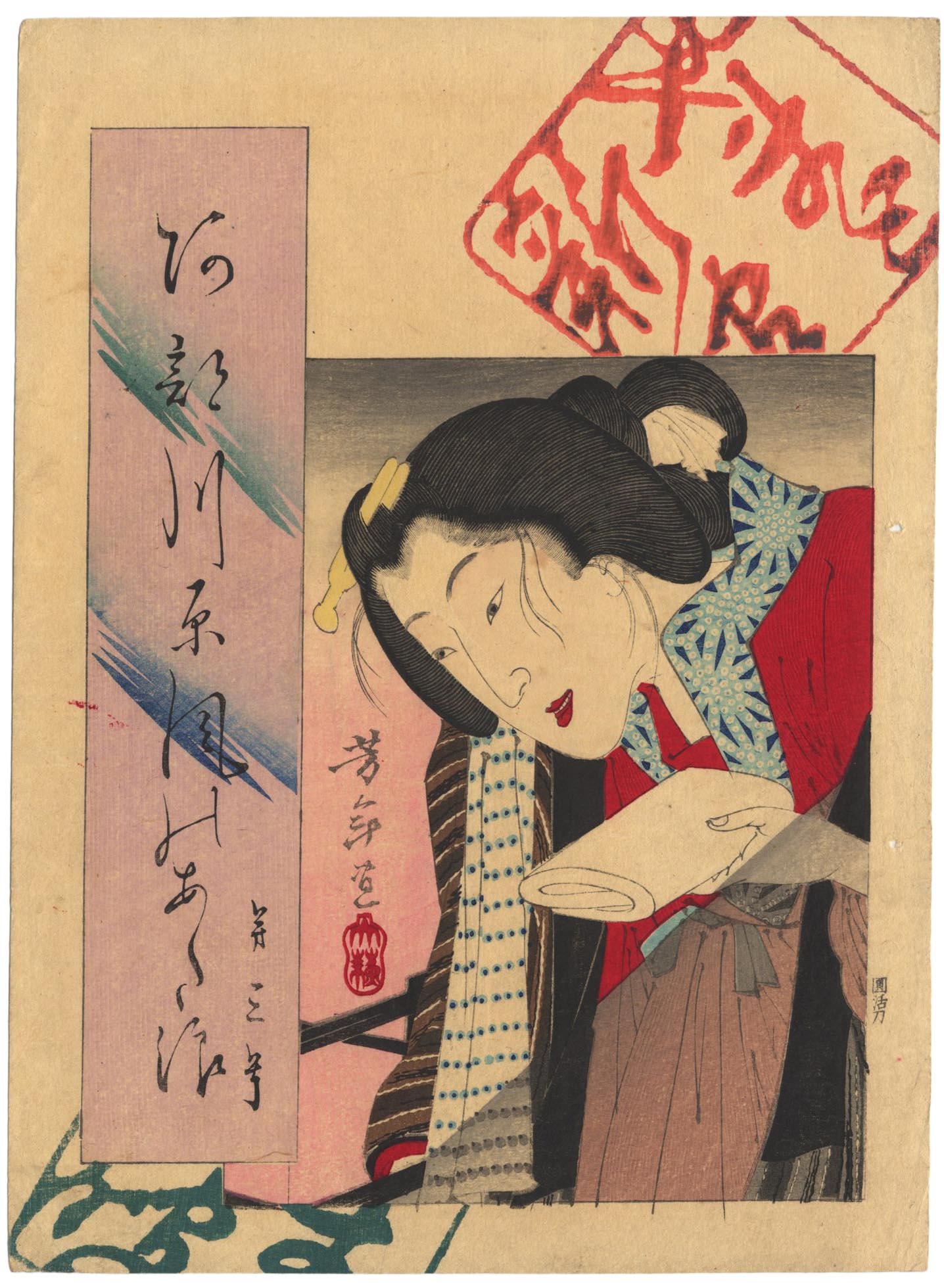 YOSHITOSHI (1839-1892). A woman holding a towel
Artist:
Tsukioka Yoshitoshi (1839-1892)
Subject:
A woman with a towel in her hand lit by the light of a lamp.
Series:
Supplement to the Yamato shinbun
Signature:
Yoshitoshi ga and artist seal Taiso
Publisher:
Yamato shinbun
Size:
Chuban tate-e, 24,4x17,7 cm
Literature:
Roger Keyes. Courage and Silence: A Study of the Life and Color Woodblock Prints of Tsukioka Yoshitoshi: 1839-1892. Ann Arbor, 1983, pp. 472, no. 486; p. 486, no. 504.
Conditions:
Very good impression and color, the usual binding holes on the right margin, very good conditions.