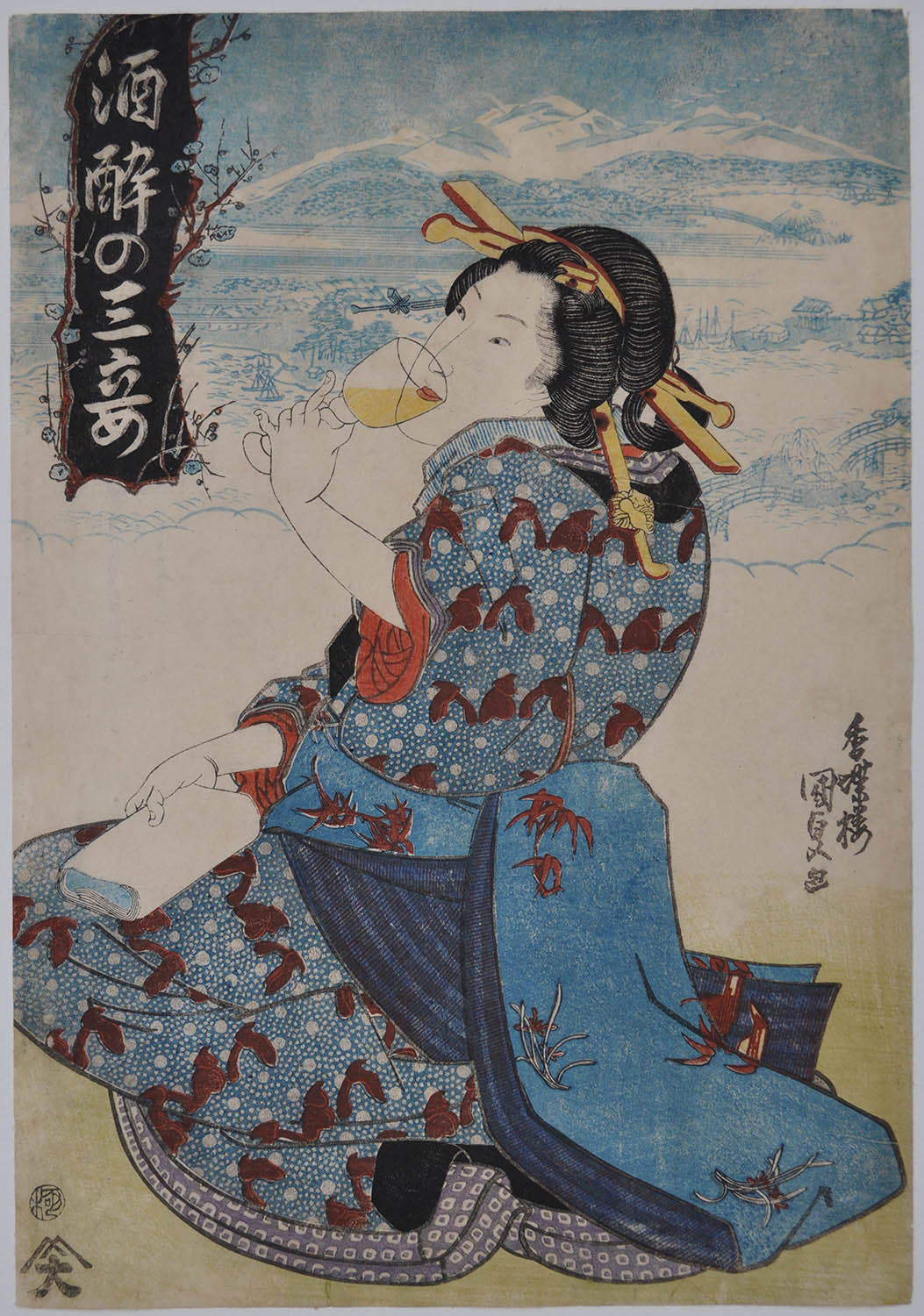 KUNISADA (1786–1865). A courtesan drinking. (Sold)
Artist:
Utagawa Kunisada (1786–1865)
Subject:
A courtesan drinking from a crystal globet.
Description:
The print depicts a courtesan drinking from a glass goblet, a particularly precious imported European object. In the background is depicted a landscape printed in shades of blue (aizuri-e).
Series:
Sakeyoi no sanssobane. The series consists of three prints, each with the title of the series, which form a (pseudo) triptych of which this is the right sheet. The series probably alludes to the classic theme of the three vinegar tasters (Sake-Sui sankyō).
Signature:
Kōchōrō Kunisada ga
Size:
Oban tate-e, 35,2x24,4 cm
Medium:
Woodblock color print.
Literature:
The three prints in the series, in the state without the landscape in the background, are illustrated in Asahi Shinbunsha (editor) Ukiyoe 'bijin-to-Tōkaidō' Edo-ki no fōkasu. Tokyo 1987, no. 67. A fan print by Kunisada with a similar subject and landscape in the background is illustrated Sebastian Izzard. Kunisada's World. New York 1993, no. 63.
Conditions:
Very good impression and color, some small restorations otherwise good conditions.