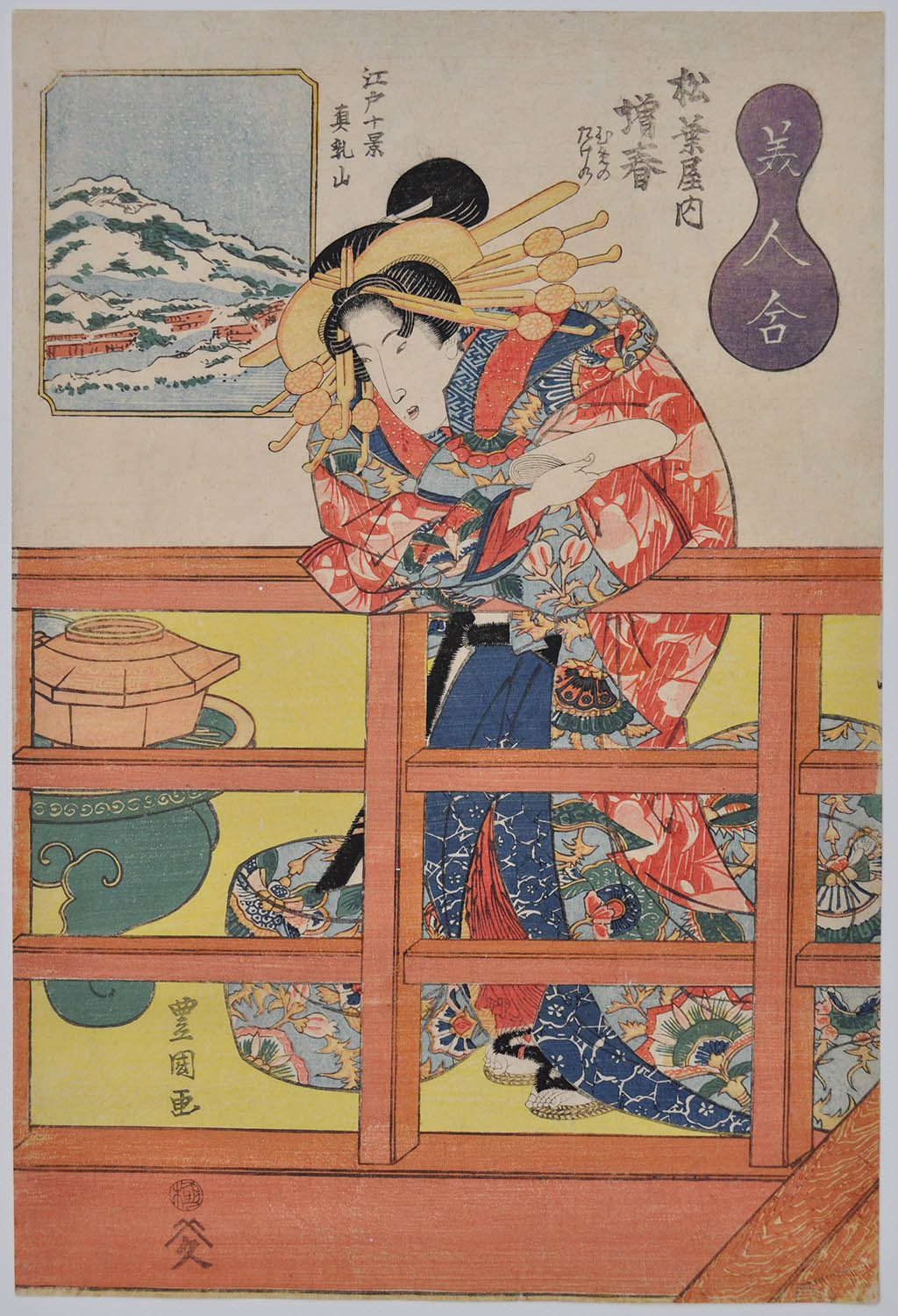 TOYOSHIGE (1777-1835). The courtesan Masuharu. (Sold)
Artist:
Utagawa Toyokuni II (Toyoshige) (1777-1835)
Subject:
The Courtesan Masuharu. The title lists the kamuro Mumeno and Takeno from the Matsuba house. In the inset a view of Matsuchiyama in Edo.
Series:
Bijin awase. Edo jikkei (Contest of Beauties. Ten Views of Edo).
Publisher:
Yamamatoya Heikichi
Size:
Oban tate-e, 39,2x26,3 cm
Medium:
Woodblock printing.
Literature:
The series is listed in Andreas Marks, Publishers of Japanese Woodblock Prints: A Compendium. Amsterdam 2010, p. 355.
Conditions:
Large untrimmed print, fine impression, color and conditions.