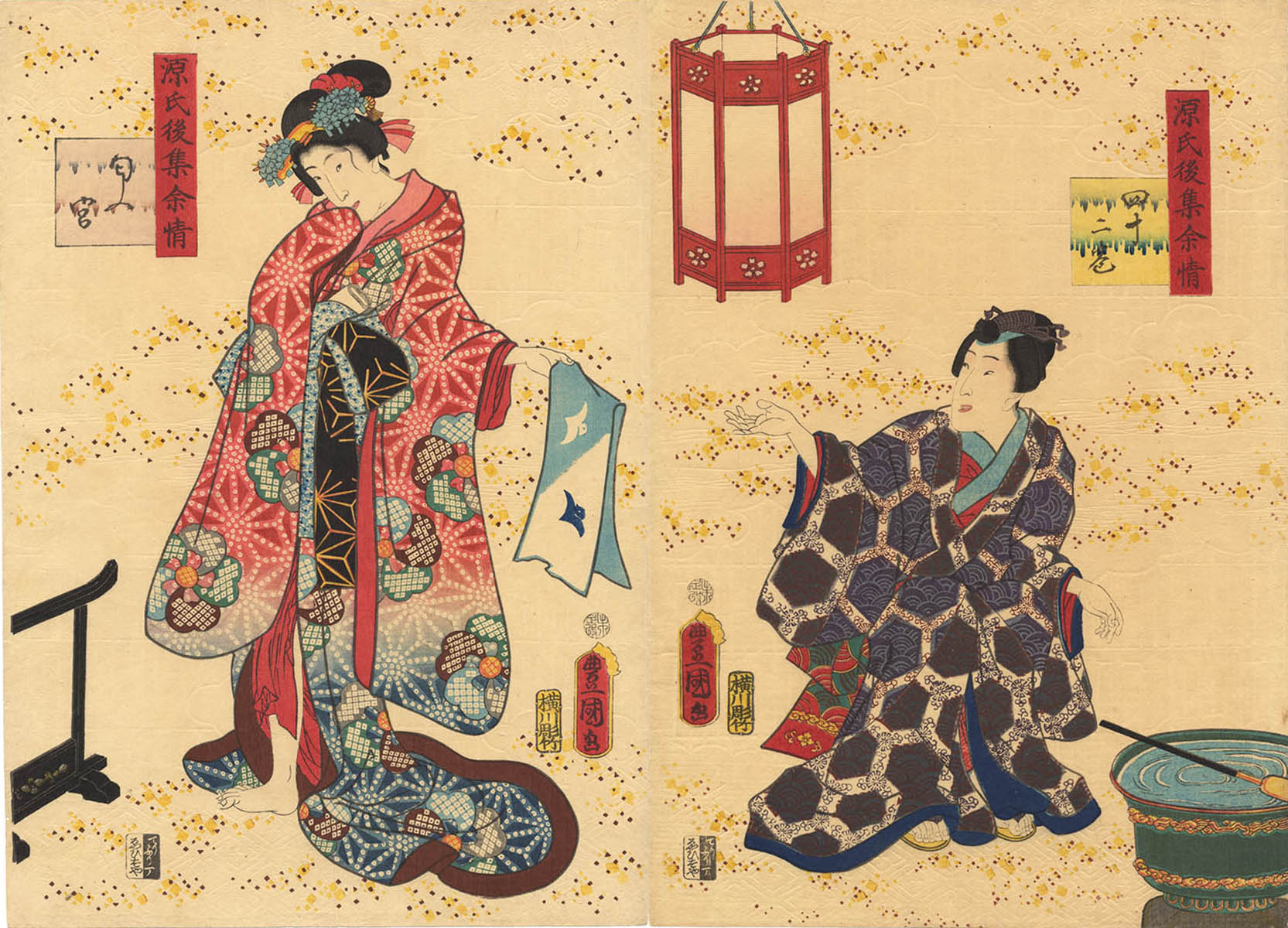 KUNISADA (1786-1865). Niou no miya
Artist:
Utagawa Kunisada (1786-1865)
Subject:
The Genji chapter 42, Niou no miya
Series:
Genji goshū yojō (Lingering Sentiments of a Late Collection of Genji)
Date:
II/1858, censor's sea and date seal for thel Horse Year
Publisher:
Ebisuya Shōshichi
Block-cutter:
Yokokawa Takejirō (Hori Take)
Size:
Oban diptych, 35,7x47 cm
Medium:
Woodblock color print.
Literature:
Another impressions illustrated in Andreas Marks et al., Genji's World in Japanese Woodblock Prints From the Paulette and Jack Lantz Collection, Leiden 2012, no. 139.
Conditions:
Very good impression, colour and condition.