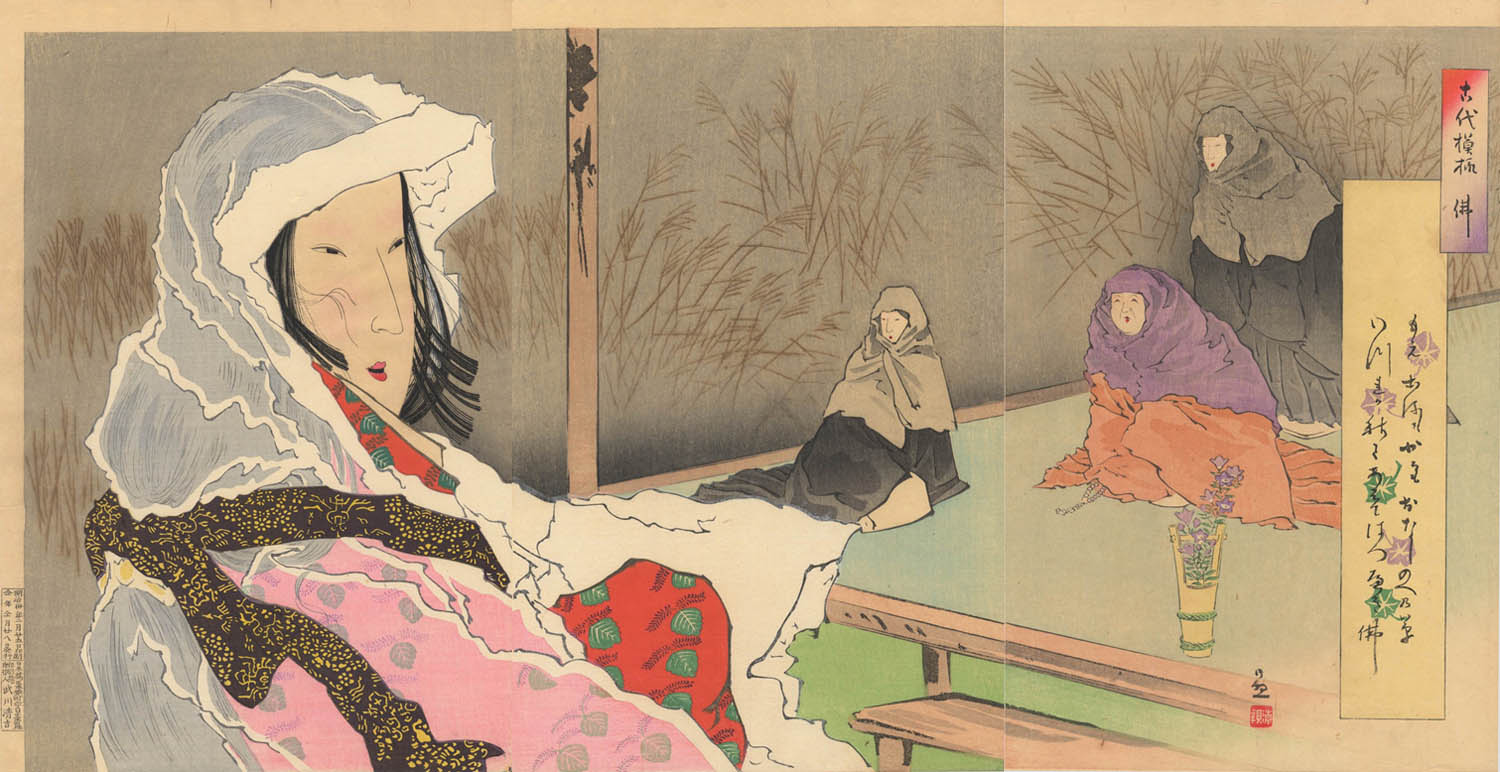 KIYOCHIKA (1847-1915). Hotoke-gozen
Artist:
Kobayashi Kiyochika (1847-1915)
Subject:
Hotoke-gozen visiting Gio, Ginyo and their mother at a small lonely temple on an autumn evening.
Series:
Kodai Moyo (Ancient models).
Signature:
Kiyochika and artist seal.
Date:
Meiji 30, the second month (February 25 , 1897)
Publisher:
Takekawa Seikichi
Size:
Triptych oban tate-e, 38x26 cm each sheet.
Medium:
Woodblock color print.
Literature:
Henry D. Smith II. Kiyochika. Artist of Meiji Japan. Santa Barbara 1988, p. 98-101.
Conditions:
Fine impression and color, a small paper defect on one upper margin otherwise very good conditions with large margins.