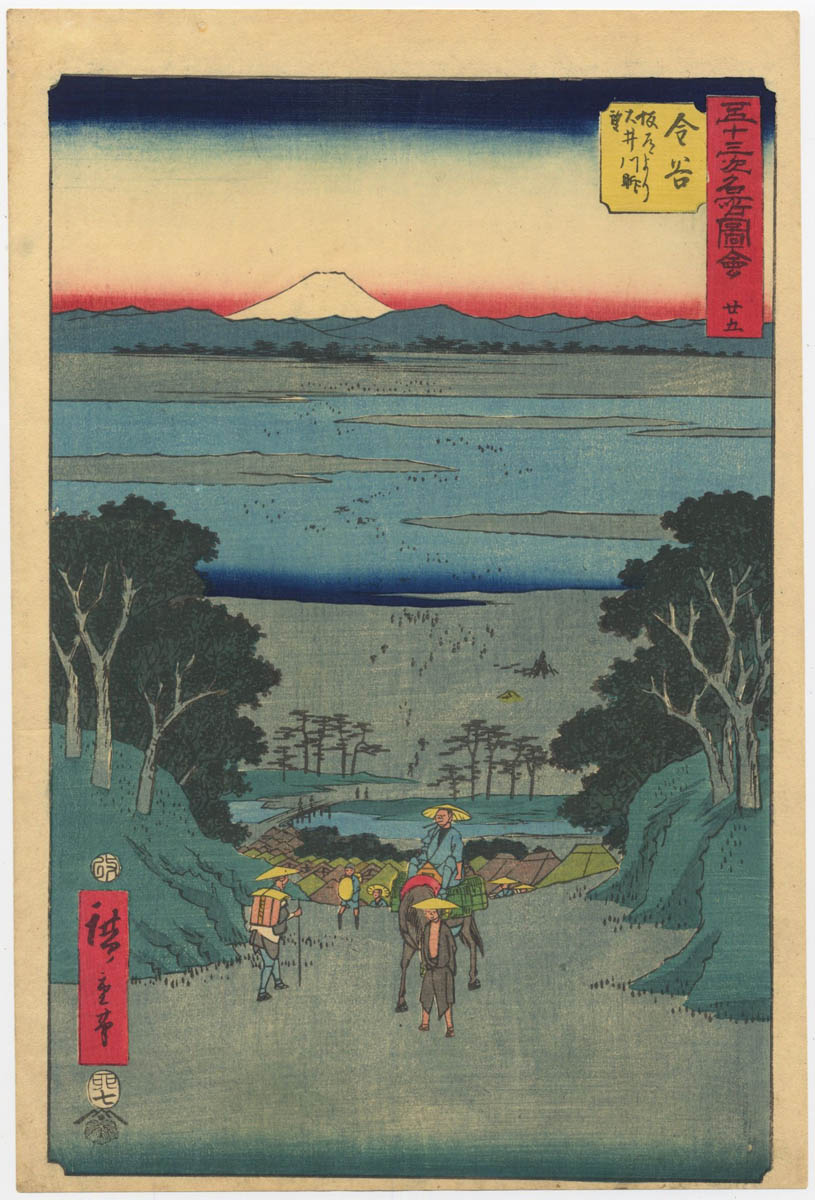 HIROSHIGE (1797-1858). Ōi river from Kanaya. (Sold)
Artist:
Utagawa Hiroshige (1797-1858)
Subject:
Ōi river from the slope of Kanaya
Series:
Gojusan-tsugi meisho zue (Views of fifty-three stations) (of Tokaido)
Date:
Aratame and date seal for the Hare Year, seventh month 1855.
Publisher:
Tsutaya Kichizo
Size:
Oban, 36,5x24,5 cm.
Medium:
Woodblock color print.
Literature:
This impression is illustrated in Uhlenbeck & Molenaar. Mount Fuji Sacred Mountain of Japan. Leiden, 2000, n. 65. Another impression is illustrated Roger Keyes. The Edward Burr Van Weck Collection of Japanese Prints. Madison: Elvehiem Museum of Art, 1990, p. 67, no. 25.
Remarks:
Ex Marten Dorhout Collection
Conditions:
Very good early impression, very good colour and condition.