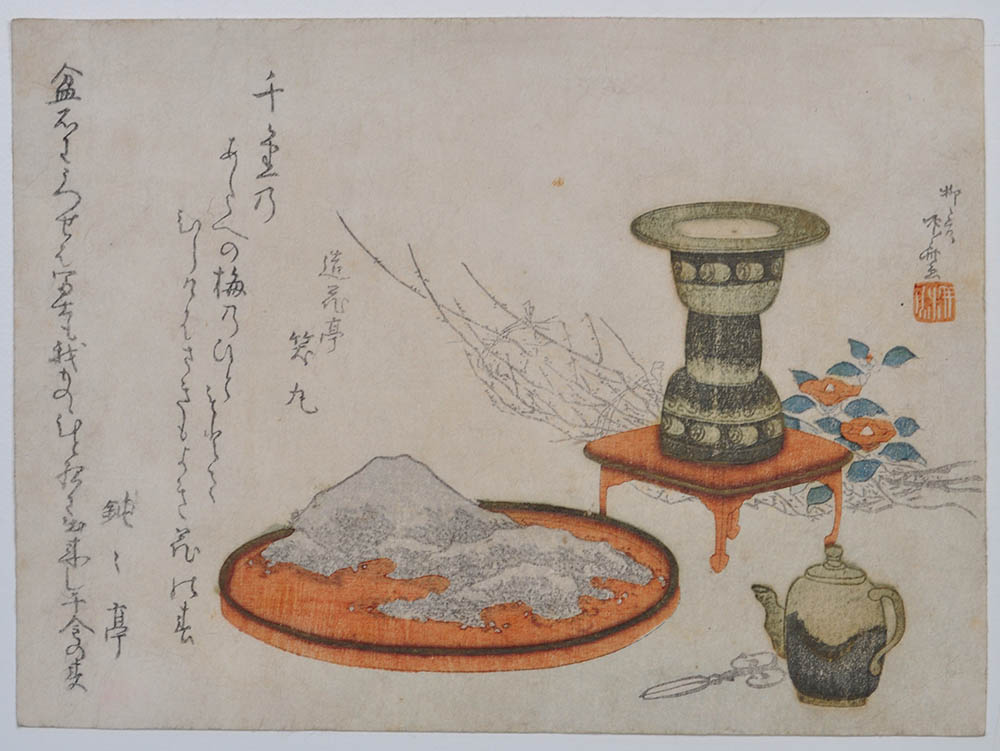 SHINSAI (1764 ?-1820). Still life. (Sold)
Artist:
Ryūryūkyo Shinsai (1764 ?-1820)
Subject:
Still life with bronze vase, a branch of flowers, ikebana tools and a tray with a miniature landscape of Mount Fuji. Two poems by Dondontei and Shomaru.
Signature:
Ryūryūkyo Shinsai ga, artist seal Ryu..
Publisher:
Privately published
Size:
Surimono koban, 13,7x18,5 cm
Medium:
Woodblock printing.
Remarks:
Ex Marten Dorhout Collection.
Conditions:
Good impression, color and conditions.