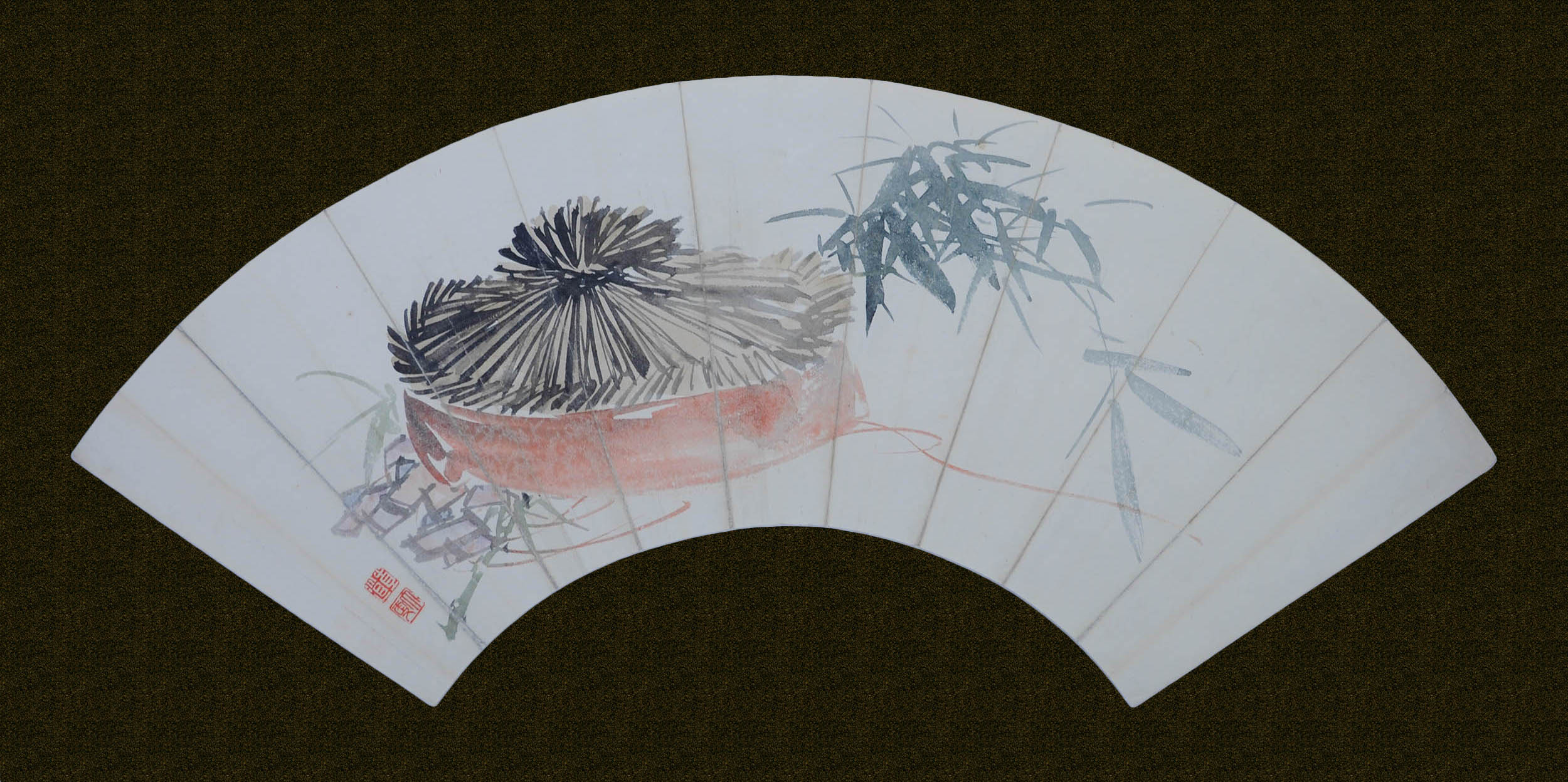 SHIJŌ SCHOOL. Scarecrow and bamboo. (Sold)
Artist:
Unidentified artist from the Shijō School.
Subject:
A disused scarecrow, made of straw and a wooden frame from which bamboo rattles hang, is placed on the ground near a bamboo branch.
Signature:
Unidentified artist seals.
Size:
15,4x49,5 cm. Originally a folding fan (ogi).
Medium:
Watercolor on paper.
Conditions:
Very good conditions.