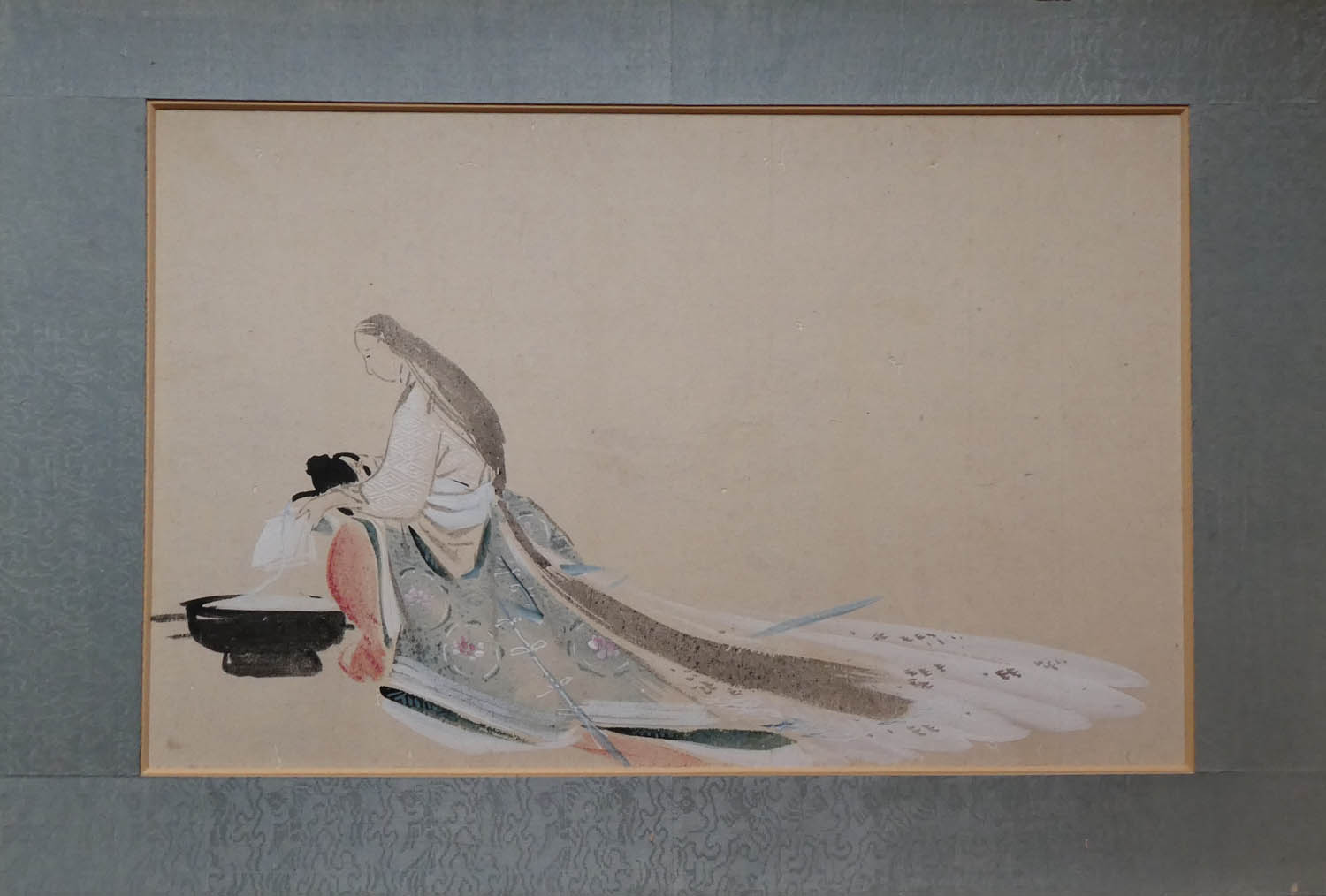 UNSIGNED. Ono no Komachi washing the book
Artist:
Anonymous probably from the Shijo school.
Subject:
The poetess Ono no Komachi depicted washing a book with still fresh ink and discrediting a poet who accused her of plagiarism.
Size:
The painting 32,4x51cm. with the brocade passepartout 44x64,5 cm.
Medium:
Painting in ink, light color and gofun on paper.
Remarks:
Provenance: Janette Ostier (1921-2014), Paris. Illustrated in Galerie Janette Ostier, Art Japonais Le Jeu de l'éternel et de l'éphémère, Paris 1974, n. 143.