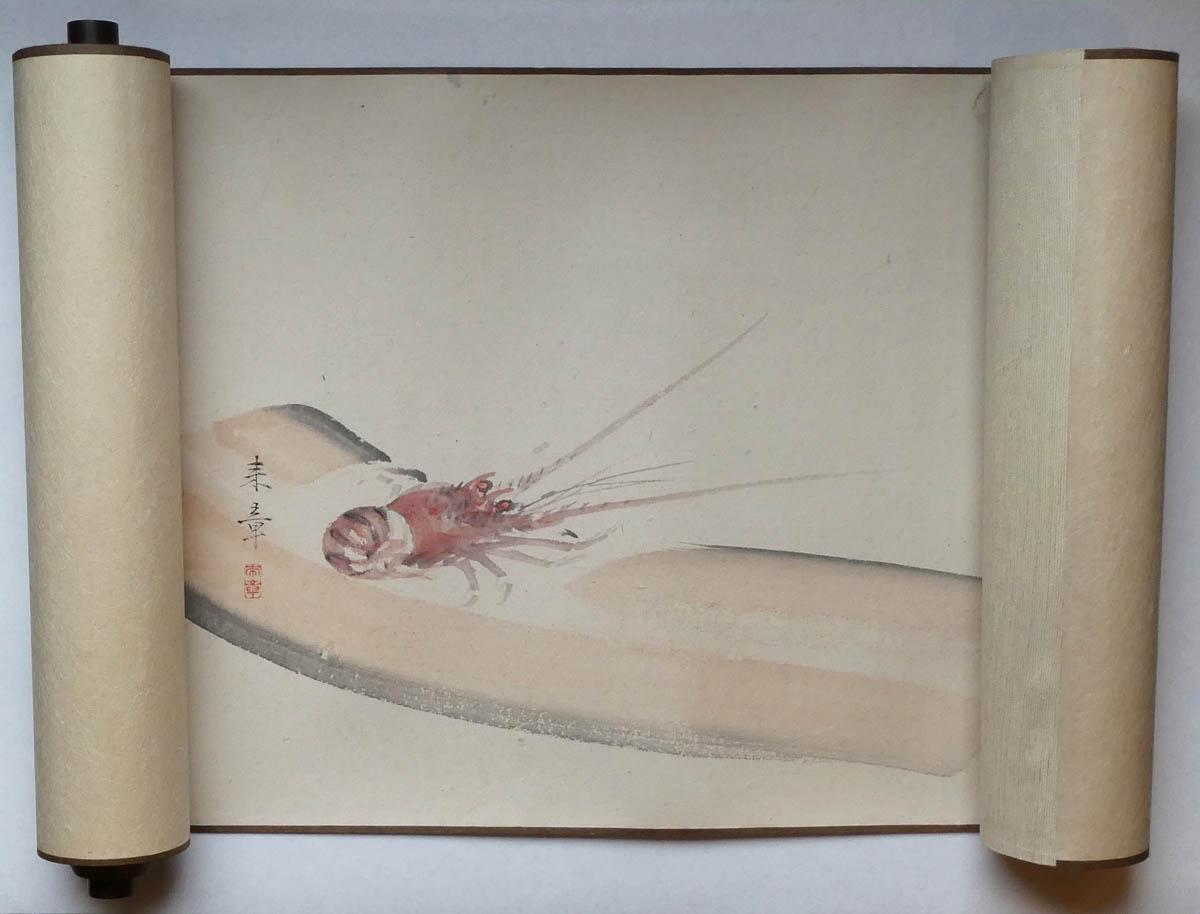 RAISHŌ. Scroll of paintings
Artist:
Nakajima Raishō (1796-1871)
Description:
Handscroll with ten paintings of various subjects: Woman with kumari ball, a crayfish, a tanuki, a wild boar, the Daikoku's mallet and others.
Signature:
Each painting is signed Raishō. The final painting with the Daikoku's mallet signed Shunbunsai Tōkō Raishō Hitsu.
Medium:
Painting in ink and light color on paper.
Conditions:
Fine conditions.