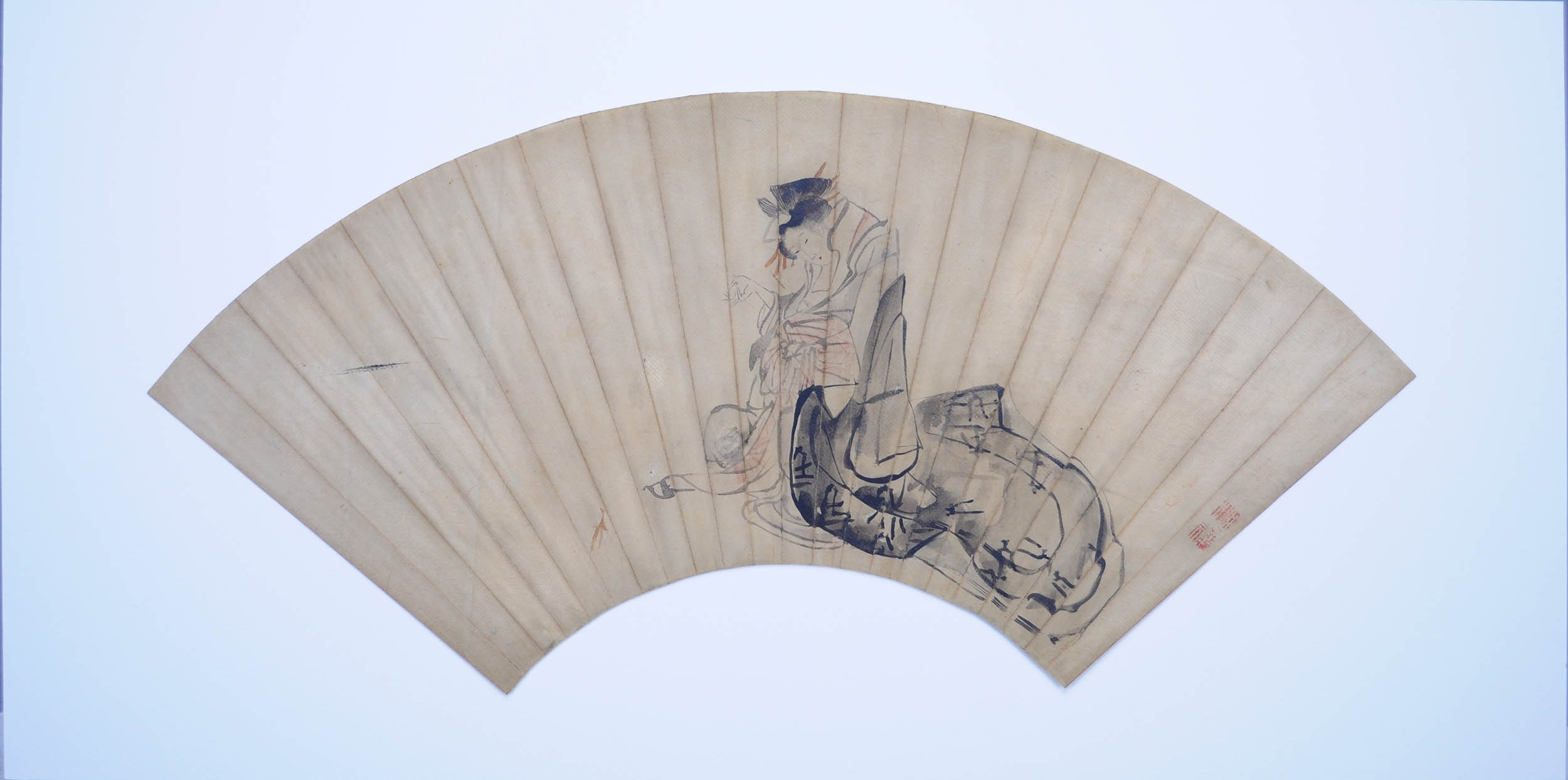 HOKUSAI SCHOOL. Courtesan.
Artist:
Artist from the Hokusai School
Subject:
A seated courtesan
Signature:
Two artist's seals unidentified
Size:
Folding fan (ogi), 16,4x44,5 cm.
Medium:
Painting on paper
Remarks:
A seated courtesan is looking at the hairpin on the floor. The courtesan's kimono is decorated with a pattern probably of hairpins or bridges for a musical instrument called koto. Details on the obi and hairdress are painted in brown ink. A fine painting probably by one of the Hokusai's pupils in the style close to the early period of the master.
Conditions:
Paper slightly toned otherwise very good conditions.