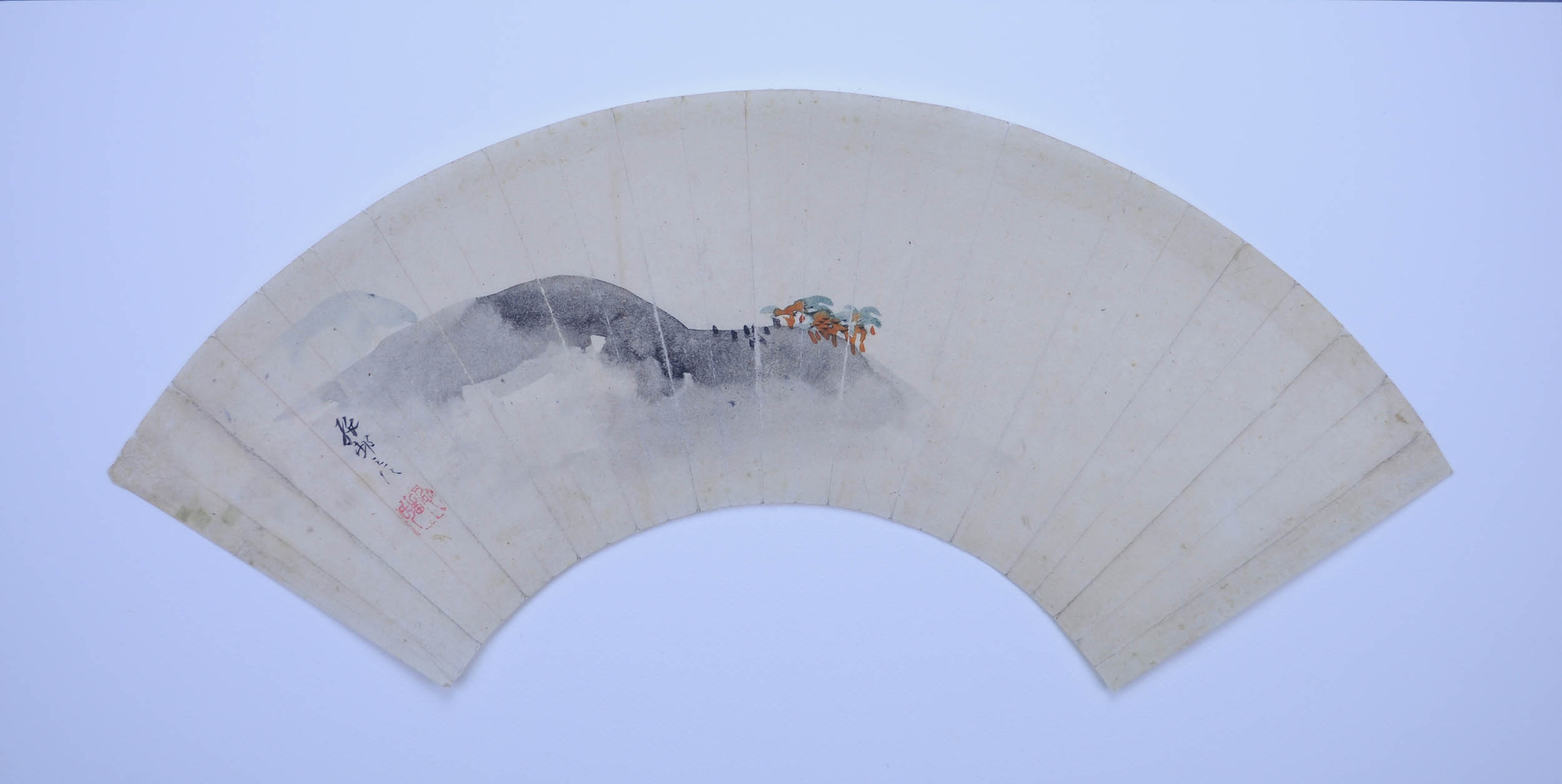 IKEDA KOSON (1801-1866). Landscape.
Artist:
Ikeda Koson (1801-66)
Subject:
Landscape with trees on the hills.
Signature:
Koson Sanshin. Artist's seal.
Size:
Folding fan (ogi), 14,5x48 cm.
Medium:
Painting on paper
Remarks:
Ikeda Koson was originally from Echigo province (modern Niigata Prefecture), but went to Edo, where he studied with Sakai Hōitsu (1761-1828), the leading Rimpa artist there. He painted the popular, colourful kachōga (bird-and-flower paintings), but he later took up study of Chinese ink paintings of the Ming dynasty and began to paint in this style. In this painting he uses the Rimpa technique of tarashi-komi where the scene fades into misty ink washes, while the trees are done in the mokkotsu (boneless) where no outlines are used.
Conditions:
Some small paper defects otherwise in general good conditions.