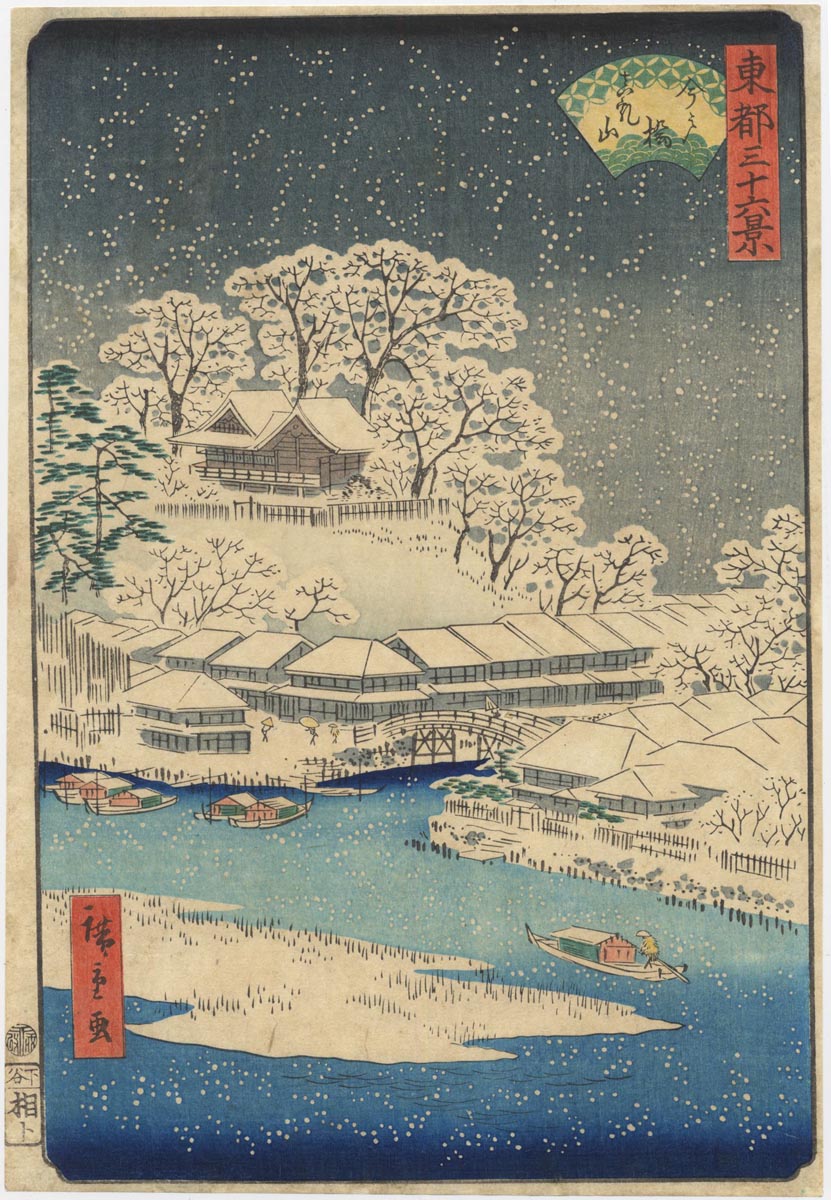 HIROSHIGE II (1829-1869). Imadobashi (Sold)
Artist:
Ichiryusai Hiroshige II (1829-1869)
Subject:
View of Imado Bridge and Matsuchi Hill under the snow.
Series:
Tôto sanjûrokkei (Thirty-six Views of the Eastern Capital).
Date:
Aratame seal for the sixth month 1862.
Size:
Oban tate-e, 36,6x25,2 cm.
Medium:
Woodblock color print.
Conditions:
Very good impression, color and conditions.