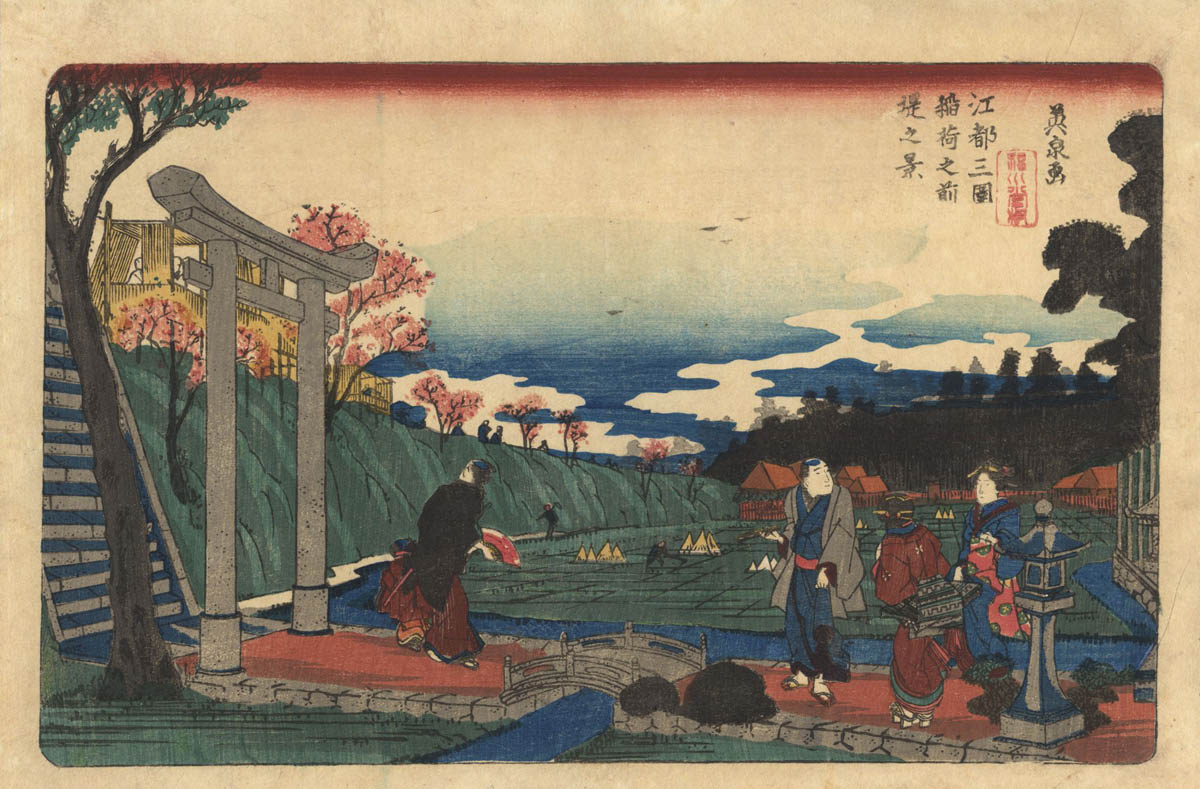 EISEN (1790-1848). Mimeguri shrine. (Sold)
Artist:
Keisai Eisen (1790-1848)
Subject:
View of Mimeguri Inari shrine in Edo.
Publisher:
Kawaguchiya Uhei
Size:
Ōban yoko-e, 24,7x37,5 cm
Medium:
Woodblock color print
Remarks:
Another impression is in the collection of the Honolulu Museum of Art, n. 14183.
Conditions:
Very good impression, colour and conditions.