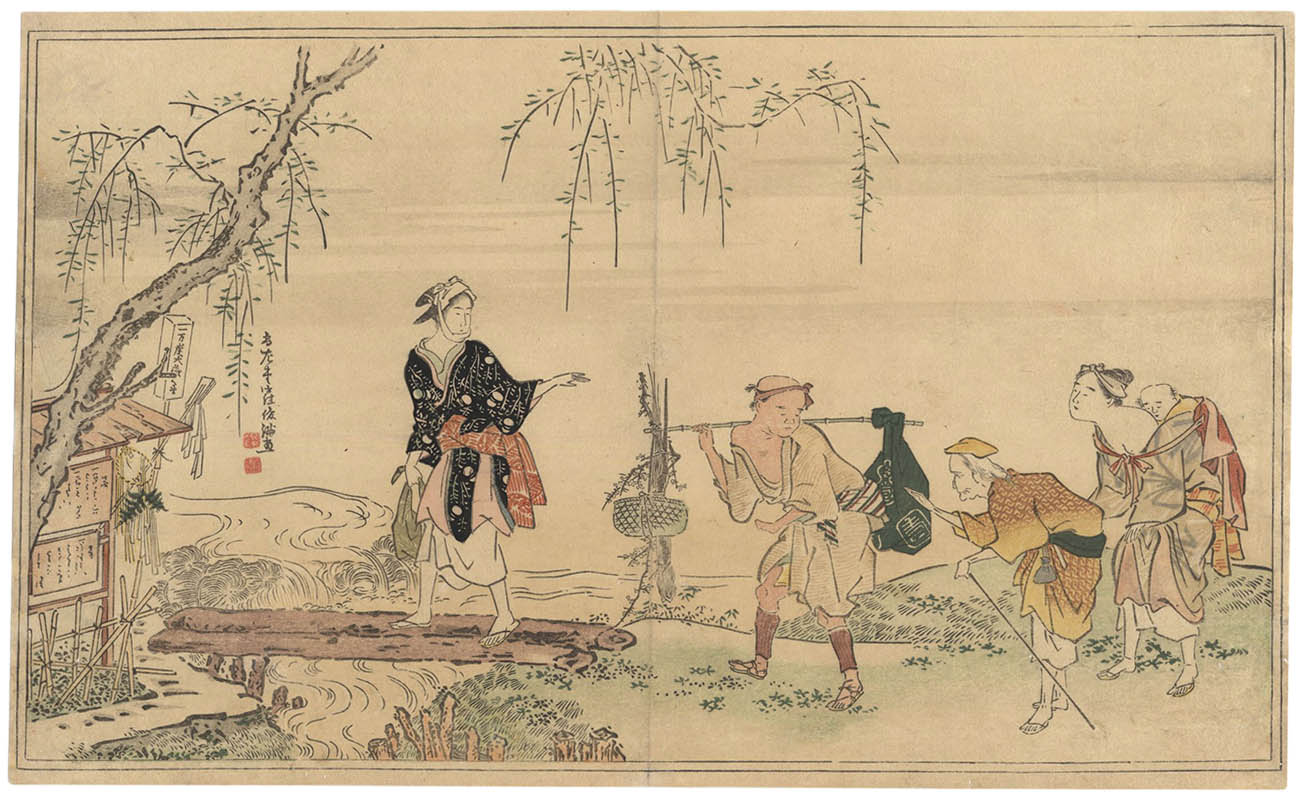 SHUNMAN (1757–1820). Peasants by bridge. (Sold)
Artist:
Kubo Shunman (1757–1820)
Subject:
Peasants by a country bridge
Series:
From the poetry anthology Haru no iro (The colors of spring).
Signature:
Shōsadō Kubo Shunman ga
Publisher:
Tsutaya Jūzaburō
Size:
Oban yoko-e, 22,7x37,5 cm
Literature:
The album and all plates are described and illustrated in Roger Keyes, The Art of Surimono, London 1985, pp. 436-7.
Remarks:
Ex Grabhorn Collection. The poetry anthology Haru no iro (Colors of Spring), is including sixteen sheets with seven colour illustrations, two by Shunman, one by Utamaro, two by Tōrin, one by Rinshō and one by Shigemasa.
Conditions:
Very good impression, color and conditions.