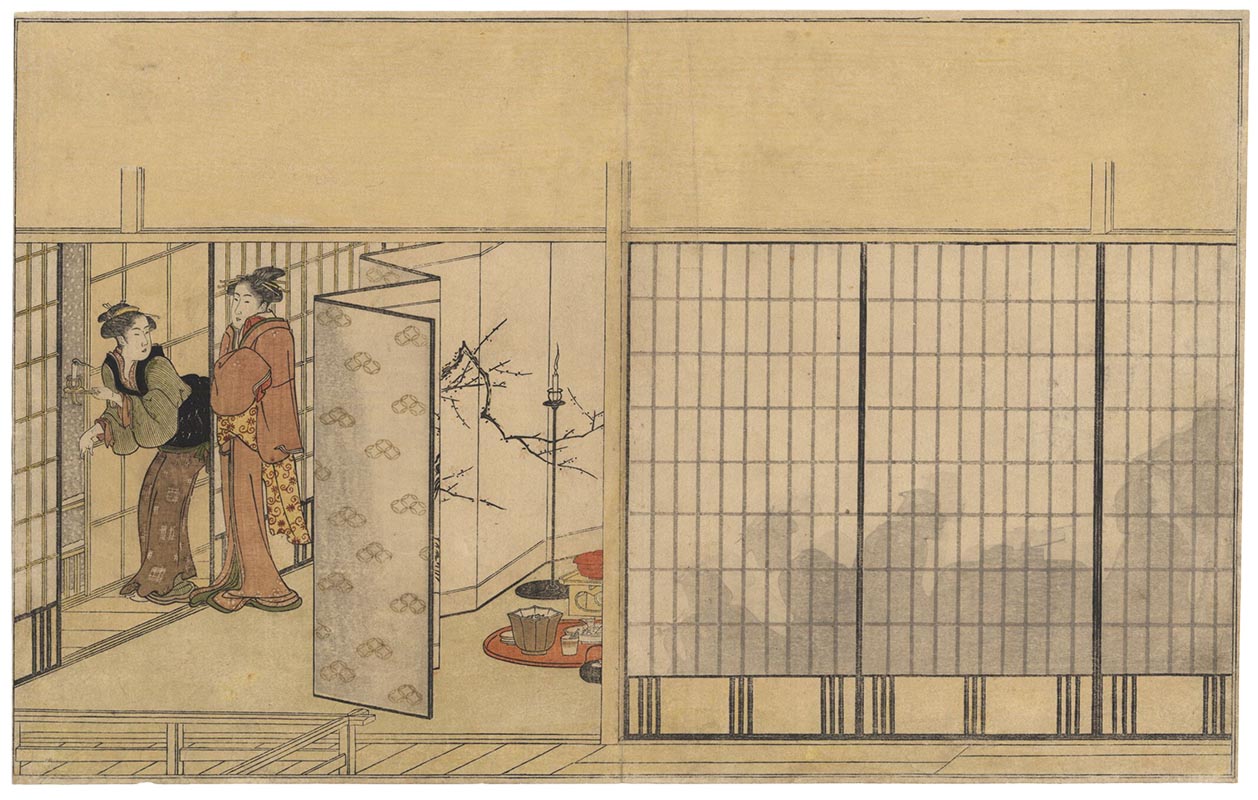 UTAMARO (1753?-1806). A party scene. (Sold)
Artist:
Kitagawa Utamaro (1753?-1806)
Subject:
An evening party in an interior while the snow falls outside.
Series:
From the illustrated kyōka anthology Gin Sekai (The Silver World).
Signature:
Unsigned as all plates from the album.
Publisher:
Tsutaya Jūzaburō
Size:
Album plate, 23,5x37,5 cm.
Medium:
Woodblock color print with details in metallic pigments.
Literature:
For a detailed comment on the album see Shugo Asano e Timothy Clark. The Passionate Art of Kitagawa Utamaro. 2 voll. London, 1995, p. 266, no. 473.
Remarks:
Ex Grabhorn Collection. The anthology Gin sekai contains five plates by Utamaro related the snow.
Conditions:
Very good impression, colours and conditions.