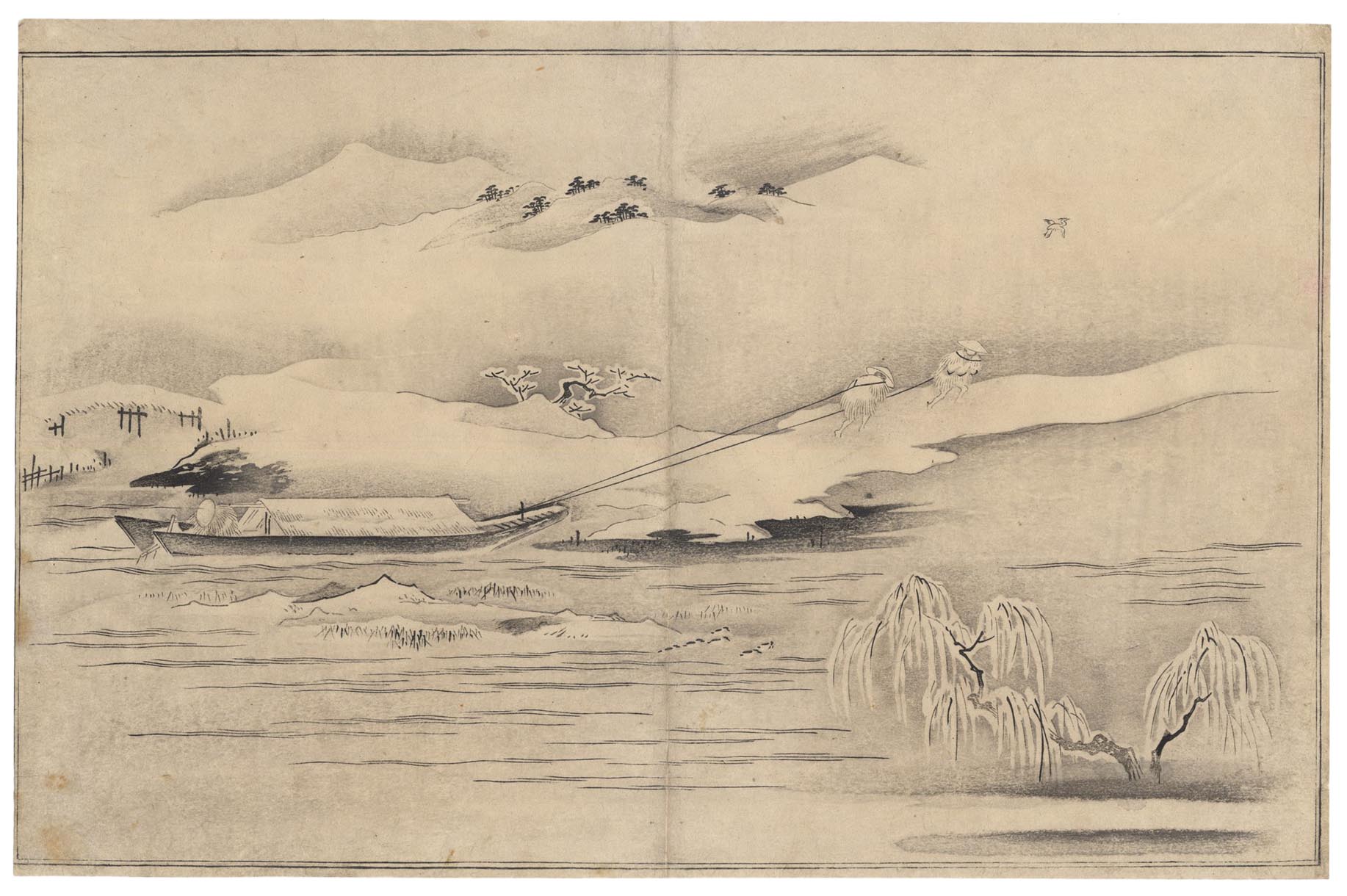 UTAMARO (1753?-1806). Towing the boat. (Sold)
Artist:
Kitagawa Utamaro (1753?-1806)
Subject:
Towing the boat from the snowy river bank.
Series:
From the illustrated kyōka anthology Gin Sekai (The Silver World).
Signature:
Unsigned as all plates from the album.
Publisher:
Tsutaya Jūzaburō
Size:
Album plate, 23,5x37,5 cm.
Literature:
For a detailed comment on the album see Shugo Asano e Timothy Clark. The Passionate Art of Kitagawa Utamaro. 2 voll. London, 1995, p. 266, no. 473. The poetry anthology Gin sekai contains five plates by Utamaro related the snow.
Remarks:
Ex Grabhorn Collection. This impression is illustrated in Jack Hillier, Lanscape Prints of Old Japan (From the Beginning of the 18th Century to the Ending of the 19th Century). San Francisco, 1960.
Conditions:
Good impression and colours, three light yellow spots on the left margin otherwise in good conditions.