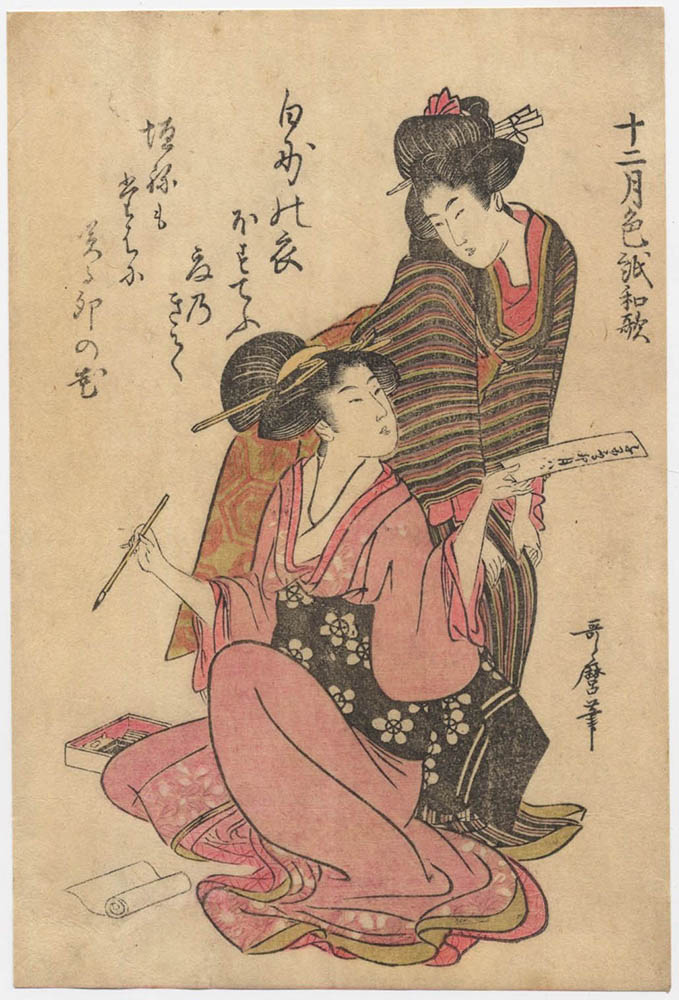 UTAMARO (1753 ?-1806). Two bijin. (Sold)
Artist:
Kitagawa Utamaro (1753?-1806)
Subject:
A young woman holding holding an poem card to another lady beside her.
Series:
Jūni gatsu shikishi waka.
Size:
yotsugiri (quarter ōban), 19x12,6 cm
Medium:
Woodblock color print.
Remarks:
Another print from the series is in the British Museum collection no.1942,0124,0.14.4.
Conditions:
Very good impression and color, a tiny restoration on bottom left corner, very good conditions.