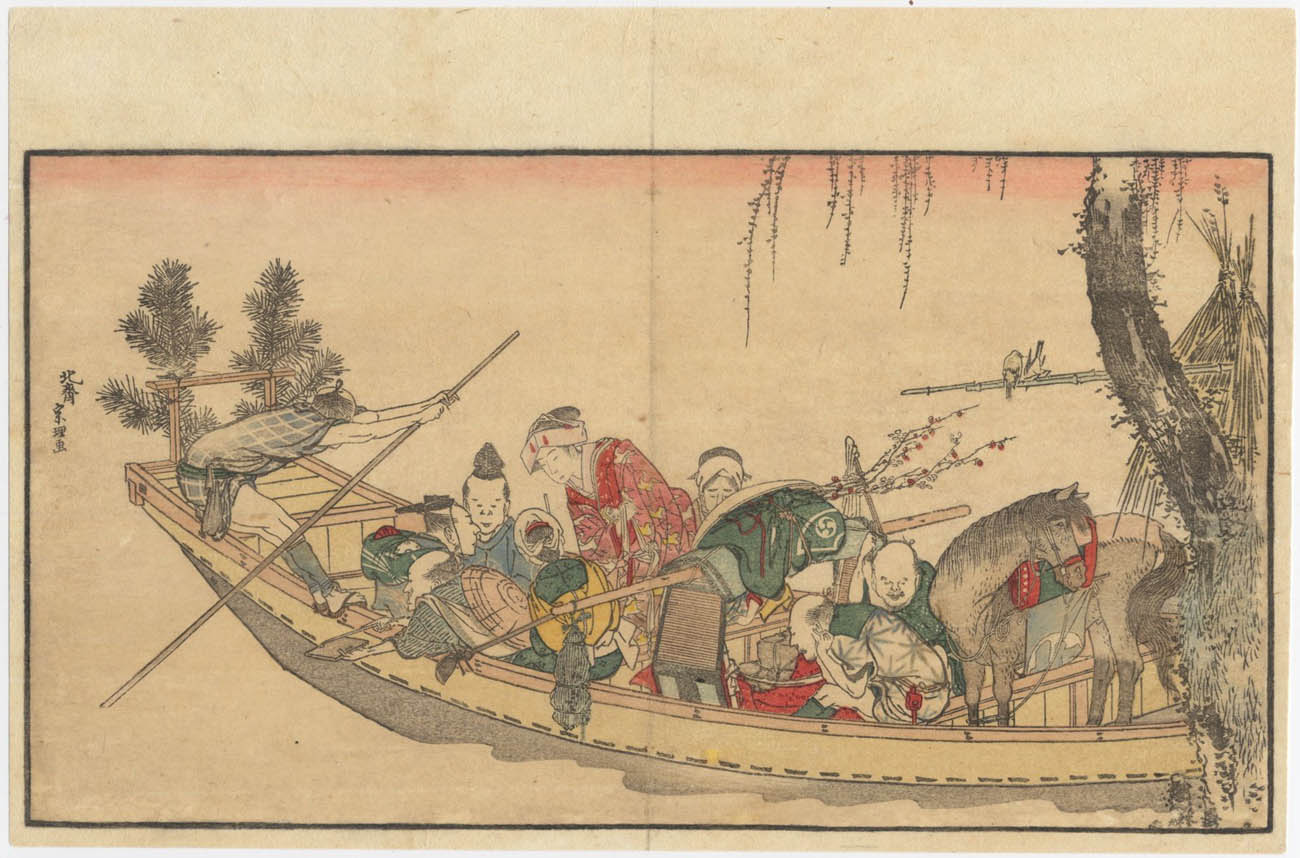 HOKUSAI (1760-1849). The Ferry. (Sold)
Artist:
Katsushika Hokusai (1759-1849)
Subject:
Ferryboat with with horse, palanquin and travelers.
Series:
From the kyōka album Yomo no Haru
Signature:
Hokusai Sōri ga
Size:
Aiban yoko-e, 20,7x31,5 cm
Medium:
Woodblock color print with mica details.
Literature:
Two other impressions are illustrated in Roger S. Keyes. The Art of Surimono. 2 voll.. London 1985, p. 442, no. 26. AV. Hokusai. Paris, Grand Palais, 2014, no. 149.
Conditions:
Very good impression and colour, light centre fold as usual, margins restored otherwise very good conditions.