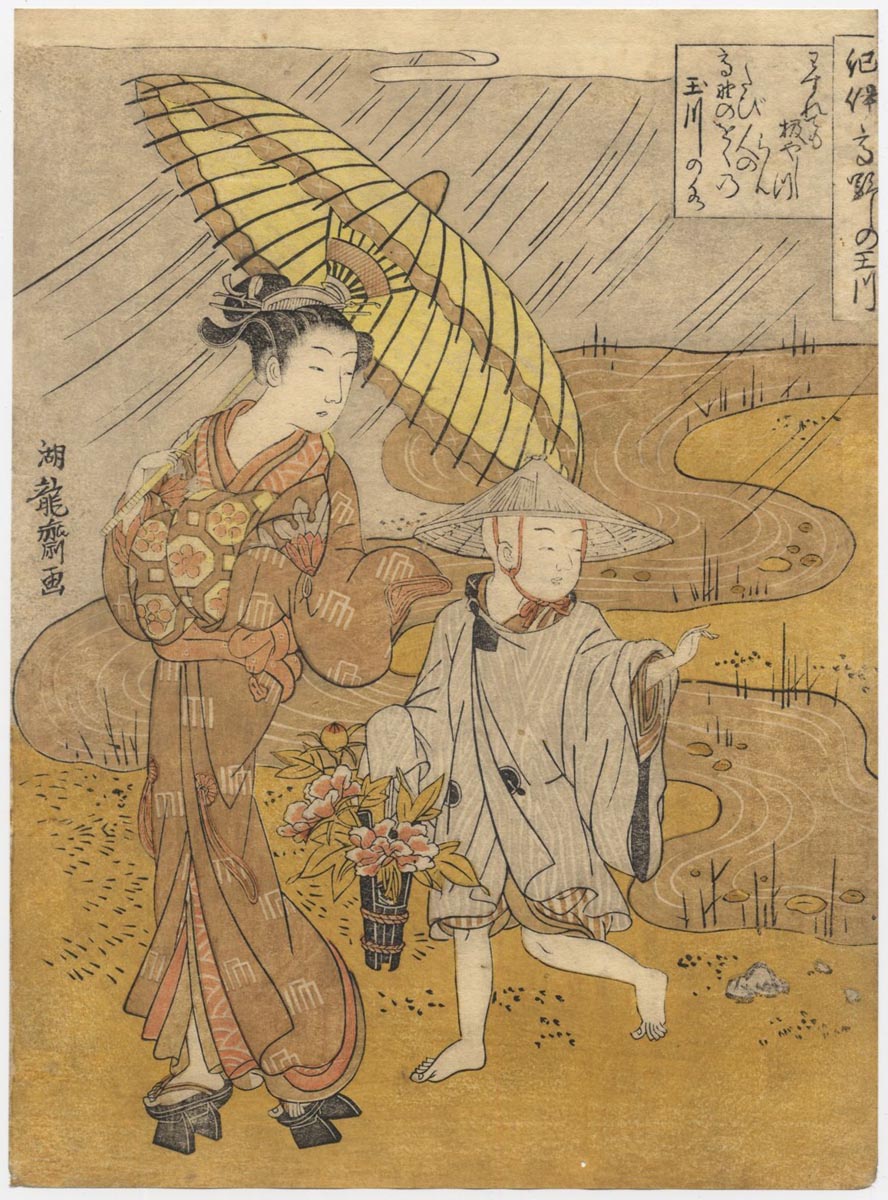 KORYŪSAI (1735–1790). Bijin and Kōya River. (Sold)
Artist:
Isoda Koryūsai (1735–1790)
Subject:
A bijin with an umbrella in the rain and a boy carrying a bucket of peonies. The subject is associated to the Kōya Jewel River in Kii Province
Title:
Kii no kuni Kōya no Tamagawa
Series:
From an untitled series of Six Jewel Rivers (Mu Tamagawa)
Size:
Chūban tate-e, 26x19,1cm
Medium:
Woodblock color print.
Literature:
Allan Hockley. The prints of Isoda Koryūsai: floating world culture and its consumers in eighteenth-century Japan. Seattle 2003, p. 210, #I-1-4.
Remarks:
A very rare print from a series of six. Another impression in very poor conditions is in the Museum of Fine Arts, Boston, no. 11.2022.
Conditions:
Very good impression and color, slightly trimmed on the right, good conditions.