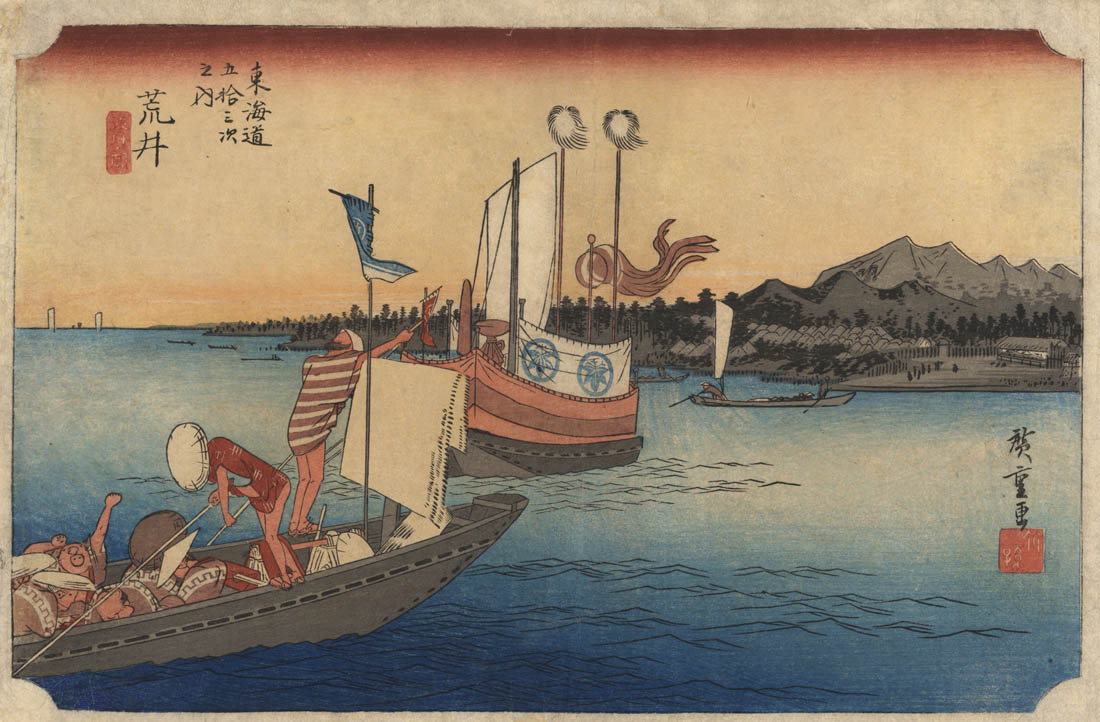 HIROSHIGE (1797-1858). Arai. (Sold)
Artist:
Utagawa Hiroshige (1797-1858)
Subject:
Arai along the Tokaido road.
Series:
Tokaido gojusan tsugi no uchi (The 53 Stations of Tokaido Road).
Date:
ca. 1831-4. Censor's seal kiwame .
Size:
Oban yoko-e, 24,3x36,9 cm.
Medium:
Woodblock color print
Conditions:
Very good impression and colour, good condition.