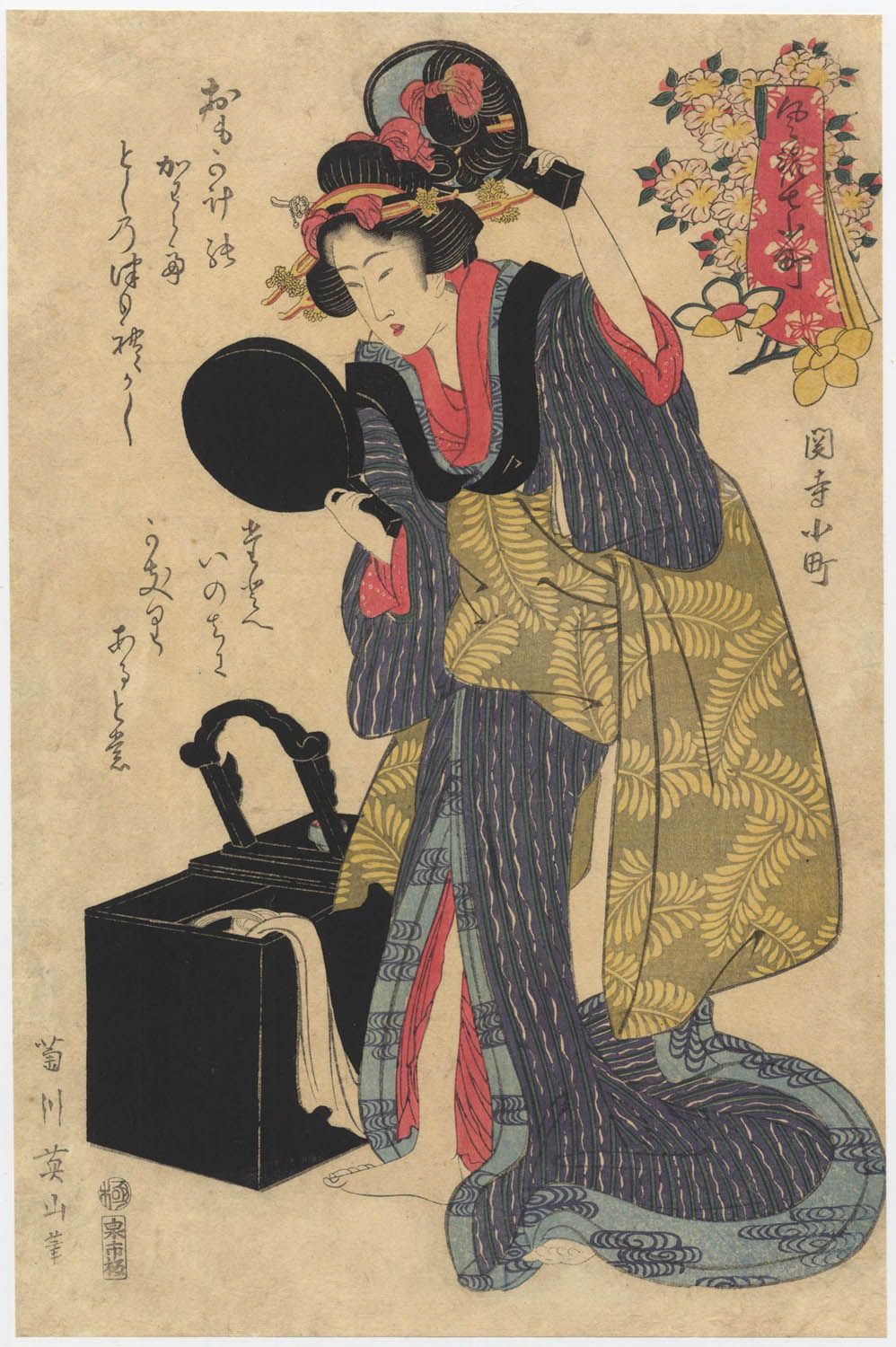 EIZAN (1787-1867) Holding two mirrors. (Sold)
Artist:
Kikugawa Eizan (1787-1867)
Subject:
A woman admiring her hairstyle with two mirrors.
Description:
The subject refers to the sixth episode in the series of seven concerning the mid 9th century poetess Ono no Komachi.
Series:
Fūryū nana Komachi (Seven elegant episodes of Komachi)
Signature:
Kikugawa Eizan hitsu
Publisher:
Izumiya Ichibei
Size:
Ōban tate-e, 38,3x25,2 cm
Medium:
Woodblock color print.
Literature:
Three other prints in the series are illustrated in Eiko Kondo (editor). Eizan : Nihon Ukiyoe Hakubutsukan shozō. Matsumoto 1996, n. 301-2-3.
Conditions:
Fine impression and colors, some restorations, in good conditions.