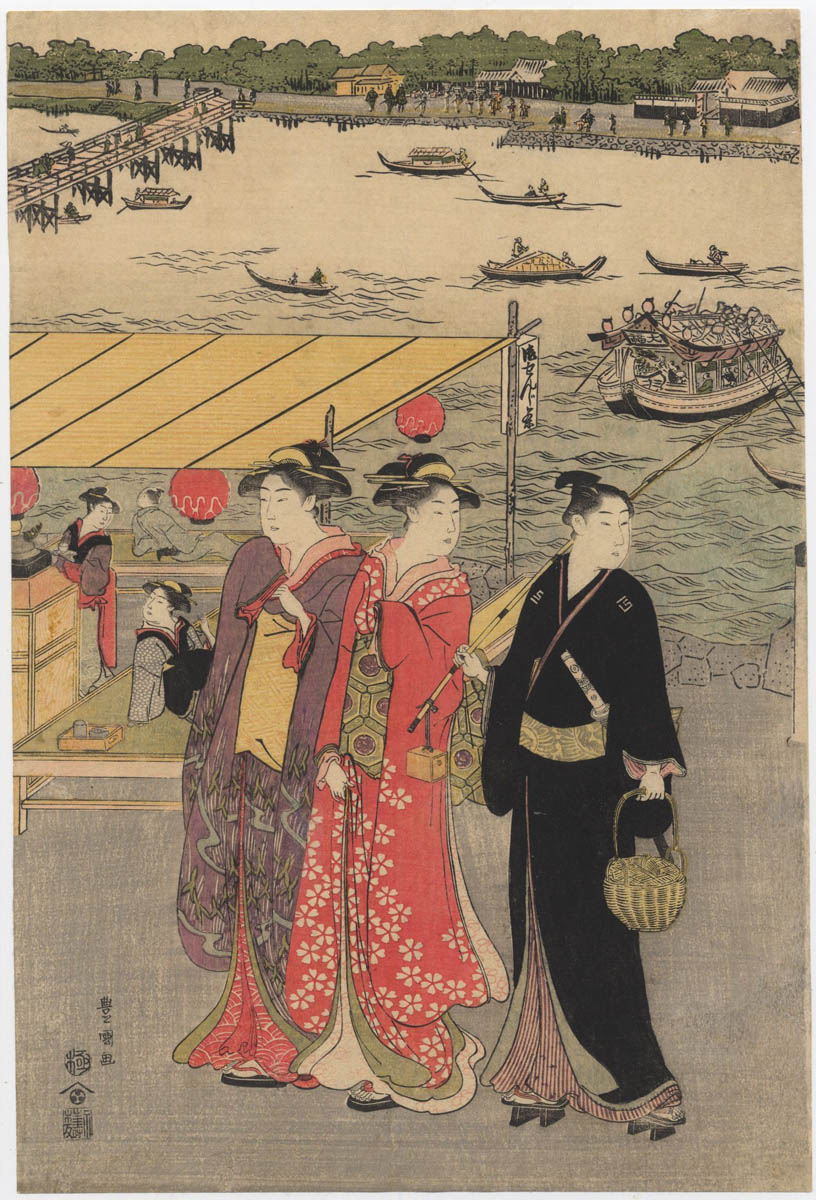 TOYOKUNI (1769-1825). Along the Sumida. (Sold)
Artist:
Utagawa Toyokuni (1769-1825)
Subject:
Two ladies and one man walking along the embankment of the Sumida River approaching the Ryōgoku bridge in Edo.
Publisher:
Nishimuraya Yohachi (Eijudō)
Size:
Oban tate-e, 38,2x25,7 cm. Last left sheet of a pentaptych.
Medium:
Woodblock color print
Literature:
The complete five prints composition is illustrated in Narazaki Muneshige (editor). Ukiyo-e masterpieces in European collections. 12 voll. Tokyo: Kodansha. 1988-90. Vol. 7, (Musée Guimet), n. 96.
Conditions:
Fine impression and color, some small restorations, very good conditions.