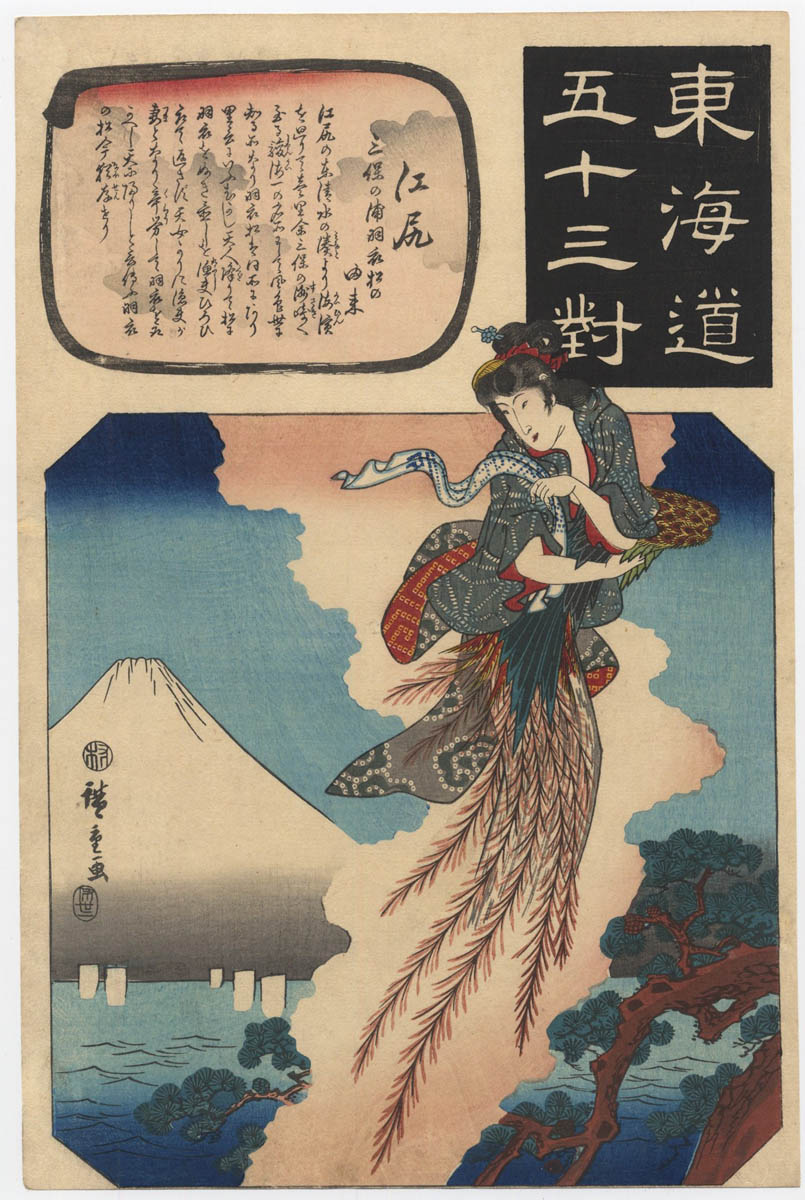 HIROSHIGE (1797-1858). Ejiri. (Sold)
Artist:
Utagawa Hiroshige (1797-1858)
Subject:
Ejiri: The Story of the Pine Tree of the Feather Cloak at Miho Bay
Title:
Miho no ura hagoromo matsu no yurai
Series:
Tōkaidō gojūsan tsui (Fifty-three Pairings for the Tōkaidō Road). Station 19. A series jointly designed by Hiroshige, Kunisada and Kuniyoshi.
Date:
ca. 1845–46. Censor's seal Mura
Publisher:
Iseya Ichiemon
Size:
Oban tate-e, 36,5x24,1 cm
Medium:
Woodblock color print
Literature:
This impression is illustrated in Uhlenbeck & Molenaar. Mount Fuji Sacred Mountain of Japan. Leiden, 2000, n. 66.
Remarks:
Ex Marten Dorhout Collection.
Conditions:
Very good impression, colour and conditions.