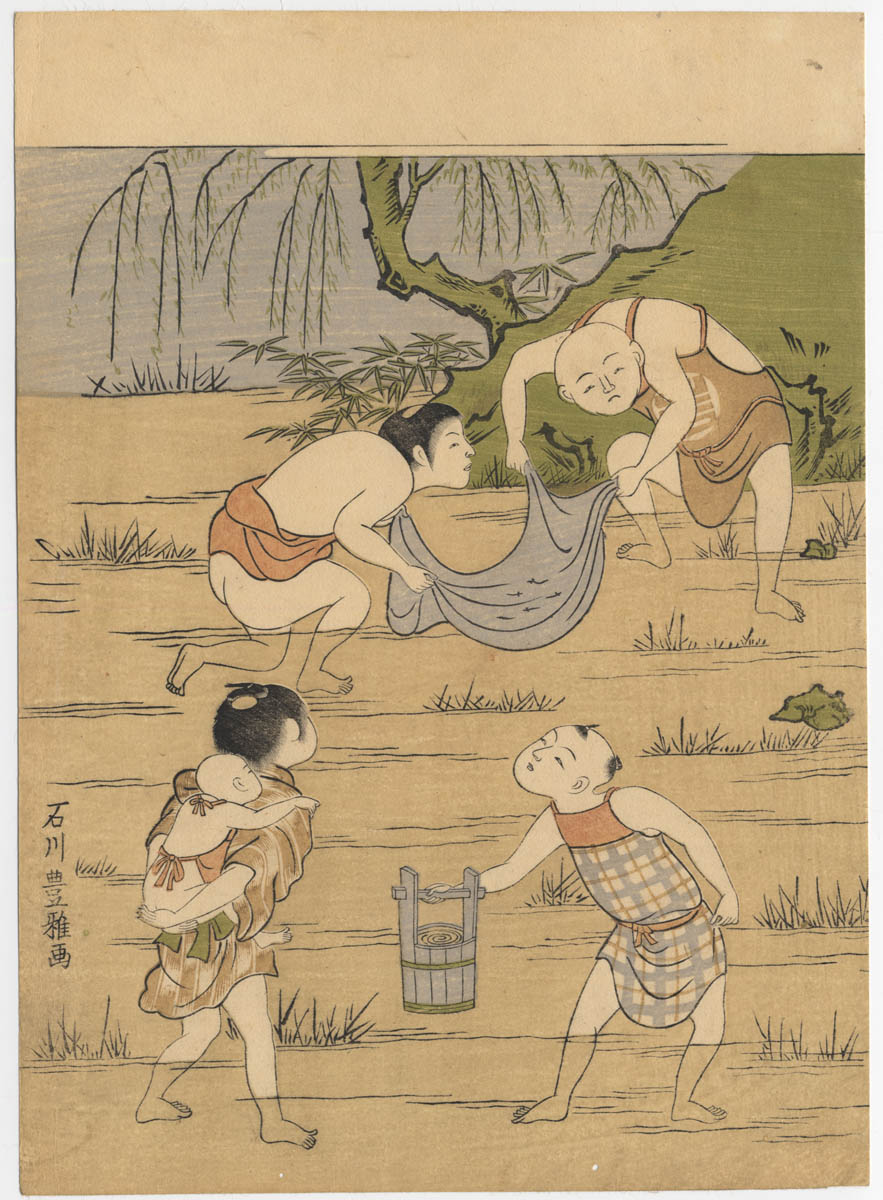 TOYOMASA (fl. ca. 1760-1781). Children at the pond. (Sold)
Artist:
Ishikawa Toyomasa (active ca. 1760-1781)
Subject:
A group of children of different ages play in the 
shallow water of a pond: two catch tiny fish which they will put into the tub held in the hand of another child. The fourth, with his newborn brother on his shoulders, observes.
Signature:
Ishikawa Toyomasa ga
Size:
Chūban tate-e, 26,3x19,2 cm.
Medium:
Woodblock color print.
Remarks:
A rare print. No other impressions are apparently known.
Conditions:
Fine impression, color and condition.