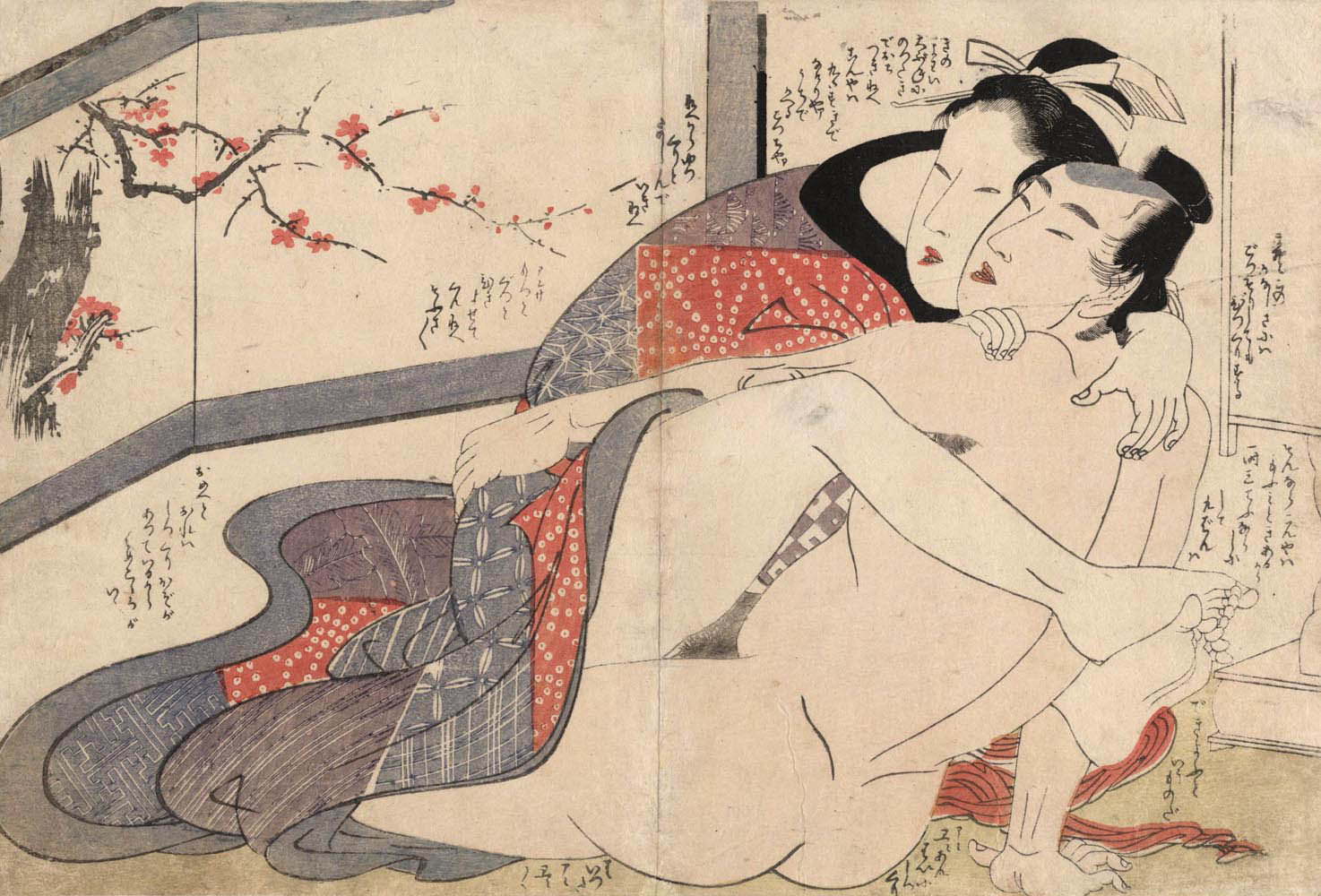 UTAMARO (1753-1806). Two lovers. (Sold)
Artist:
Kitagawa Utamaro (1753-1806)
Series:
Komachi-biki (Embracing Komachi)
Signature:
Unsigned as most of shunga prints.
Size:
Oban yoko-e, 25,7x37,8 cm.
Medium:
Woodblock color print.
Literature:
Another impression and all other prints from the series are illustrated in Richard Lane, Complete ukiyo-e shunga. Volume 2: Utamaro, 'Komachi-biki (embracing Venus)', Tokyo, 1996, plate 8.
Conditions:
Very good impression, colour and condition.