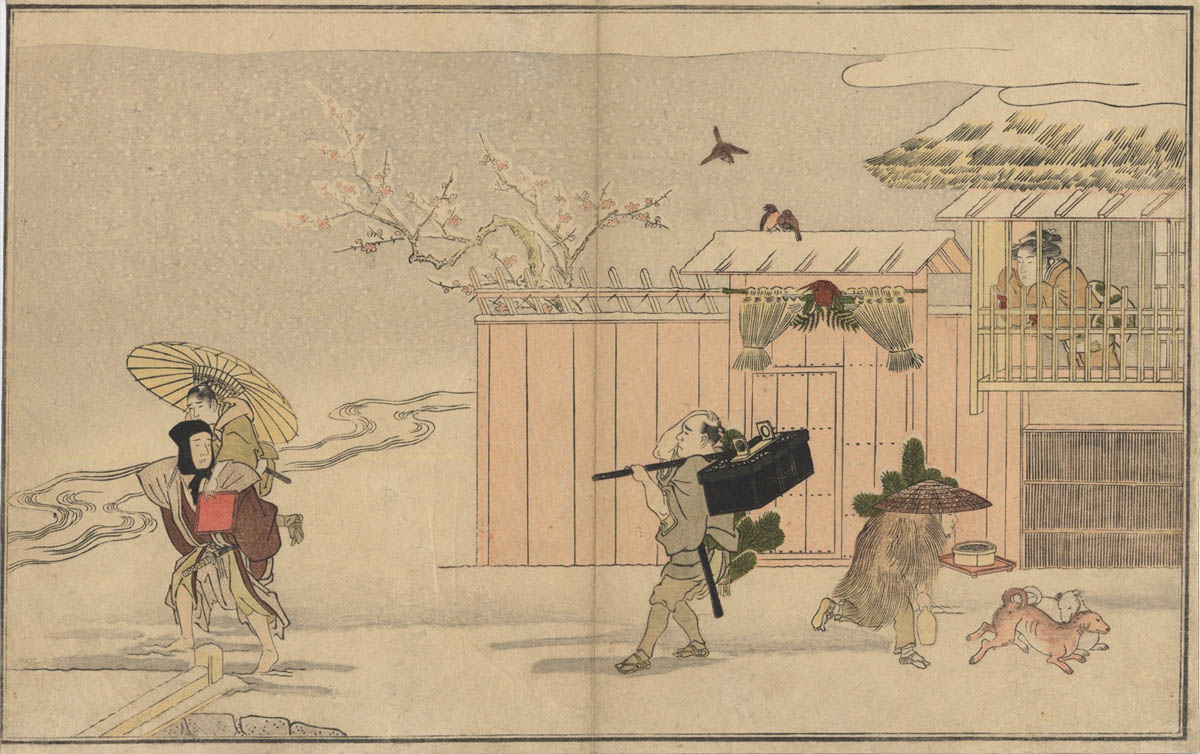 UTAMARO (1753?-1806). New Year gifts. (Sold)
Artist:
Kitagawa Utamaro (1753?-1806)
Subject:
Delivering New Year gifts in the snow.
Series:
From the illustrated kyoka antology Waka Ebisu (The young god Ebisu).
Signature:
Unsigned as all plates from the album.
Publisher:
Tsutaya Juzaburo
Size:
Album plate, 28,5x37 cm.
Medium:
Woodblock color print
Literature:
A detailed comment on the album is in Shugo Asano e Timothy Clark. The Passionate Art of Kitagawa Utamaro. 2 voll. London, 1995, p. 259, no. 465.
Remarks:
The antology Waka Ebisu contains sixty kyoka poems celebrating the coming of the spring and five plates by Utamaro related the New Year activities.
Conditions:
Very good impression, colours and conditions.