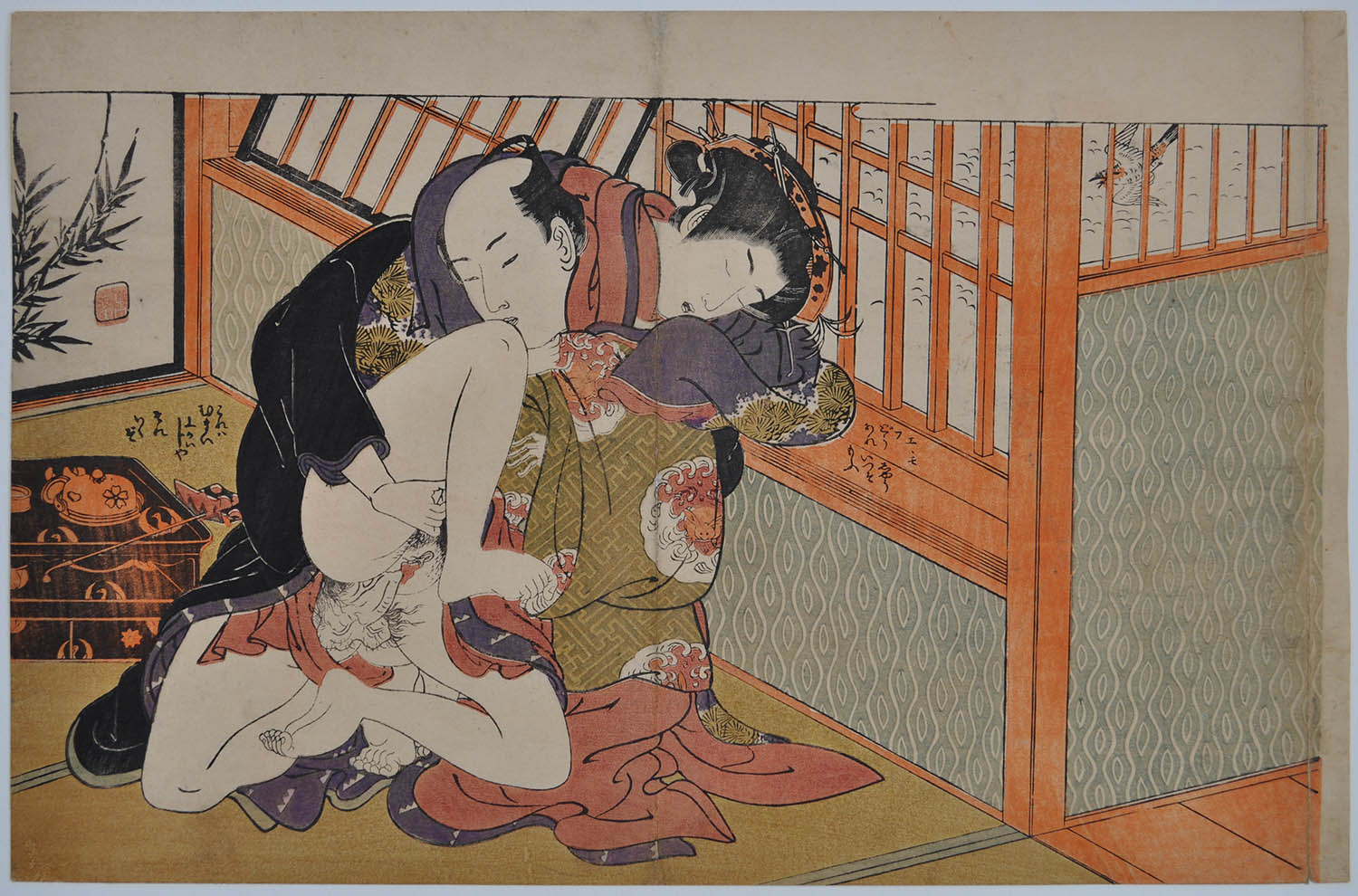 KORYŪSAI (1735–1790) Two lovers
Artist:
Isoda Koryūsai (1735–1790)
Subject:
Two lovers in a room.
Series:
From the album Enshōku Ho ya hō (Sensual Colors. A Phoenix Released in a Field)
Signature:
Unsigned as all prints in the series but with the artist seal Ko Ryū in the background on the fusuma painted with a bamboo branch.
Size:
Oban yoko-e, 25x38,1 cm
Medium:
Woodblock color print.
Literature:
Another impression is illustrated in Brea, Barnabò L. and Eiko Kondo. Ukiyo-e Prints and Paintings from the Early Masters to Shunshō. Genova 1979, p. 213 fig. 322. Illustrated in color in Kobayashi, Tadashi and Shirakura Yoshihiko. Shunga to nikuhitsu ukiyoe. Tokyo 2006, p. 177.
Remarks:
This print is part of a series of twelve. With the other series Shikidō Torikumi Jūni-ban, they are the only two shunga sets by Koryūsai in oban format.
Conditions:
A large untrimmed print. Very good impression and colour, a fold close to the right margin and the usual centre fold, otherwise in good conditions.