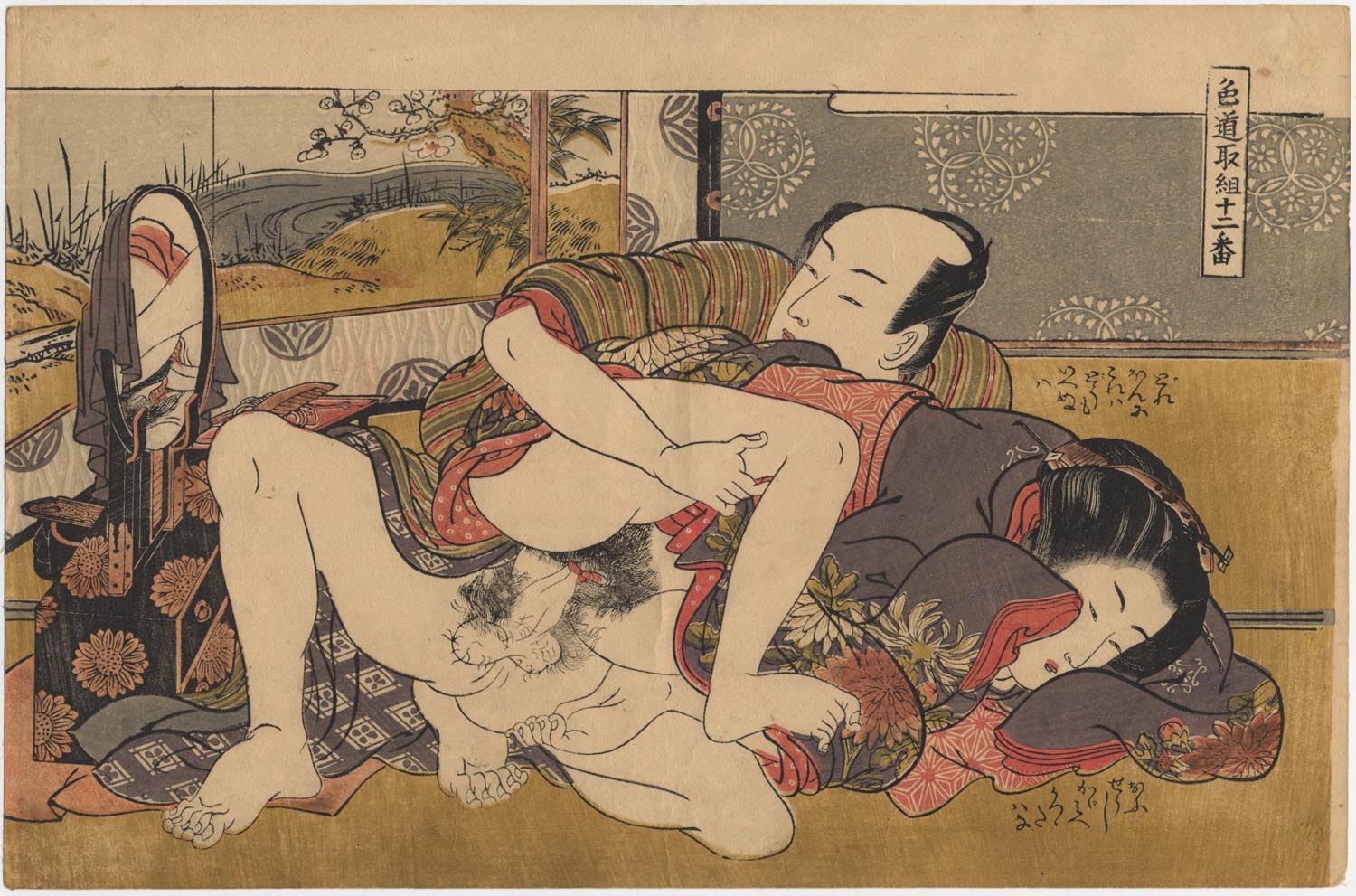 KORYŪSAI (1735–1790) Lovers at the mirror.
Artist:
Isoda Koryūsai (1735–1790)
Subject:
Two lovers in a room, the man looking at the mirror..
Series:
Shikido torikumi juniban (Twelve Bouts in the Way of Love).
Signature:
Unsigned as all prints in the series and most of shunga prints.
Size:
Oban yoko-e, 25x38 cm
Medium:
Woodblock color print.
Remarks:
Another impression is illustrated in Inge Klompmakers, Japanese erotic prints:shunga by Harunobu and Koryusai, Leiden 2001.
Conditions:
A large untrimmed print. No centre fold. Binding holes restored on right margin. Very good impression, colour and conditions.