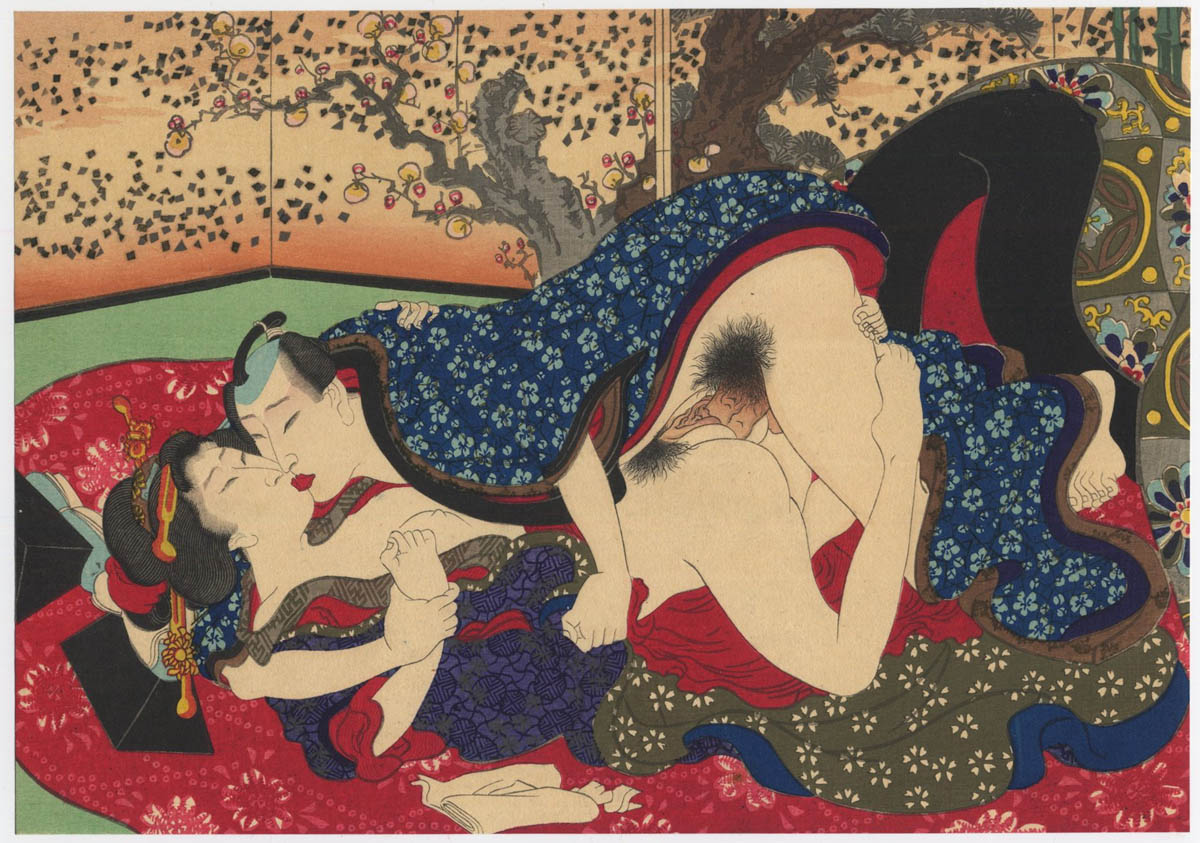 UTAGAWA SCHOOL. Lovers. (Sold)
Subject:
Two lovers near a screen painted with an old plum tree, a pine and bamboo (The Three Friends of Winter, Sho Chiku Bai)
Series:
From an untitled series of shunga prints.
Signature:
Unsigned as most of shunga prints.
Size:
Chūban yoko-e, 21,2x30,2 cm
Medium:
Woodblock color print.
Conditions:
Fine impression, color and condition.