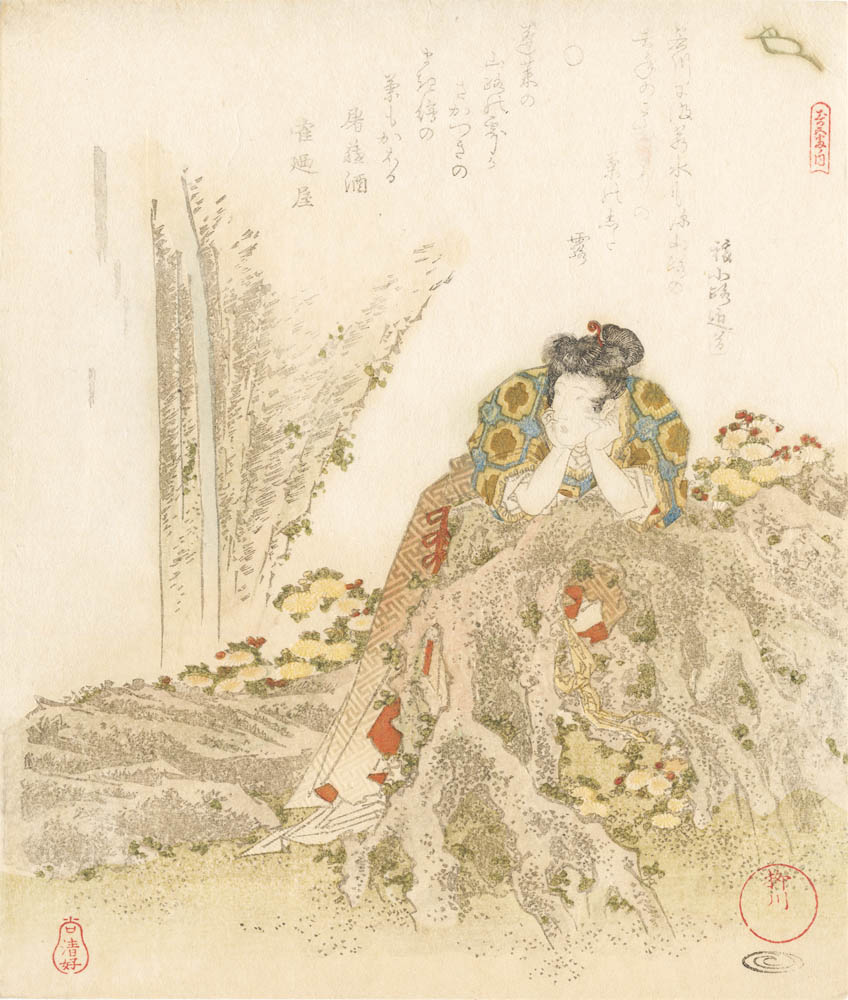 SHIGENOBU (1787 ?- 1833). Kikujidō. (Sold)
Artist:
Yanagawa Shigenobu (1787? -1833)
Subject:
Kikujidō leaning against a rock.
Series:
Kotobuki goban no uchi (A series of five of long life).
Signature:
Signed with seal Yanagawa.
Publisher:
Tani Seiko seal, publisher and printer of Osaka. Probably commissioned by the circle of poets Tsuru.
Size:
Surimono shikishiban, 22x18,6 cm.
Medium:
Woodblock color print.
Remarks:
Collector seal of Katherine Ball.