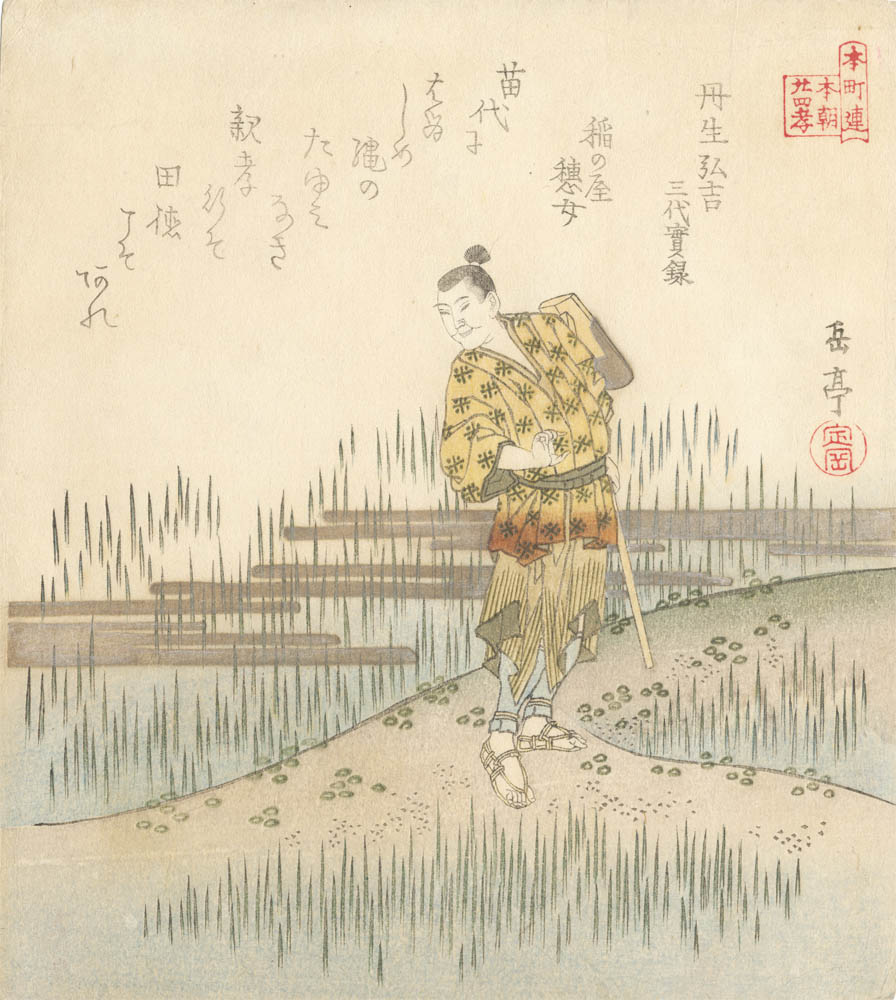 GAKUTEI (1786?-1868). Nibu Hiroyoshi. (Sold)
Artist:
Yashima Gakutei (1786? -1868)
Subject:
Nibu Hiroyoshi in the paddy field.
Series:
Honchōren - Honcho nijūshikō (Twenty-four examples of filial piety for the Honchōren).
Signature:
Gakutei and seal Sadaoka.
Publisher:
Commissioned by the circle of poets Honcho. Privately published.
Size:
Surimono shikishiban, 21,1x19 cm.
Medium:
Woodblock color print.
Literature:
Another example is illustrated in Roger S. Keyes. The Art of Surimono. London 1985, n. 34 and in Matthi Forrer. Surimono in the Rijksmuseum in Amsterdam. Leiden, 2013, n. 393.