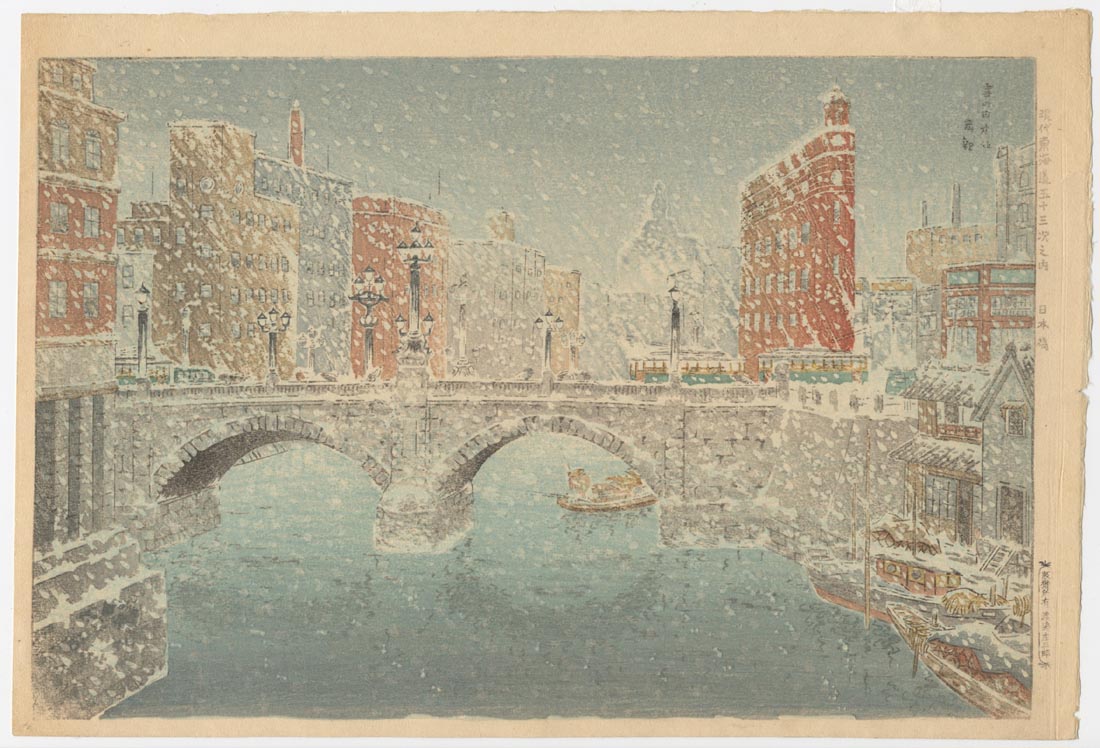 BANNAI KOKAN (1900-?). Nihonbashi. (Sold)
Artist:
Bannai Kokan (1900-?)
Subject:
Nihonbashi in Tokyo under the snow.
Series:
Gendai Tokaido gojusan tsugi no uchi (Fifty-three modern views of Tokaido)
Publisher:
Watanabe Shozaburo
Size:
Oban yoko-e, 26x39 cm.
Medium:
Woodblock color print
Literature:
Another impression is illustrated in Kendall H. Brown e Hollis Goodall-Cristantel. Shin-hanga New Prints in Modern Japan. Los Angeles County Museum, 1996, p. 82 n. 110.
Conditions:
Fine impression, colour and condition.