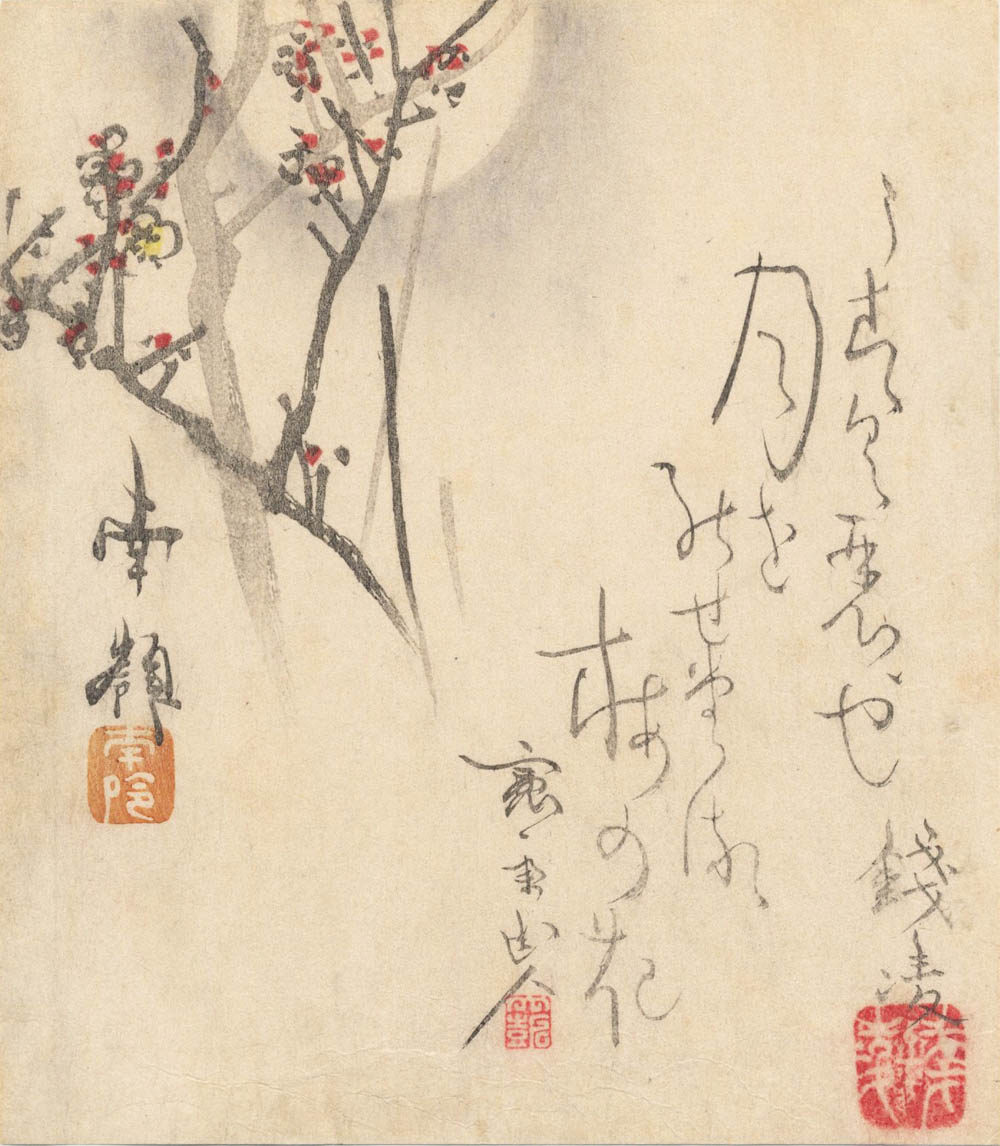 NANREI (1775–1844). Plum blossoms. (Sold)
Artist:
Suzuki Nanrei (1775–1844)
Subject:
Plum blossoms in the moon-light. Two poems on the right.
Signature:
Nanrei. Artist seal Nanrei.
Publisher:
Privately published.
Size:
Surimono shikishiban, 20,4x17,7 cm.
Medium:
Woodblock color print.
Remarks:
Suzuki Nanrei was a famous painter and book illustrator from the Maruyama-Shijō school. Other surimono by him are of large format, this shikishiban example is rare.
Conditions:
Very good impression, colour and conditions.